Donor Curly Taylor shares his energy and his earnings from a lifetime of work with the children of Boys Ranch.
Curly Taylor arrived at Boys Ranch with a lot of experience in life and in business.
He had volunteered with childcare facilities before, so he arrived early one morning after reading about Boys Ranch in Western Horseman magazine.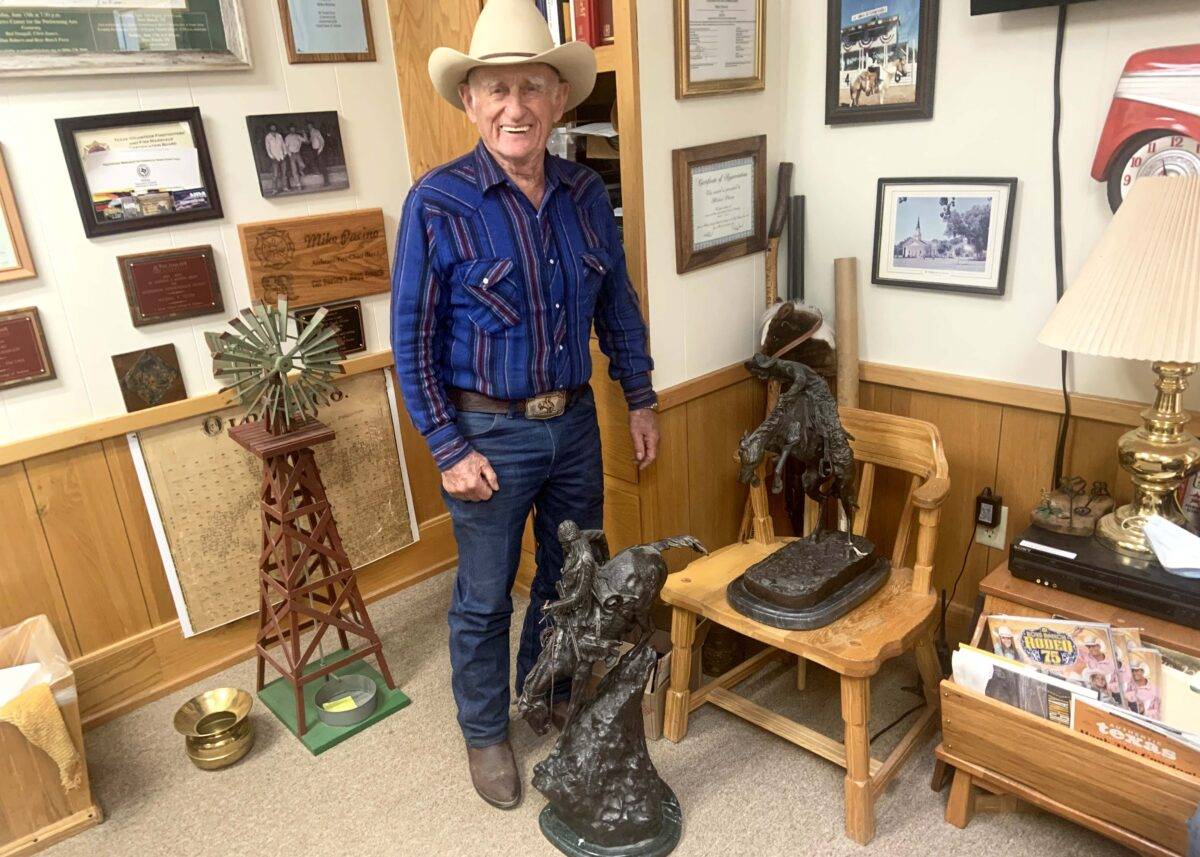 "So I said, 'I'm gonna just go down there and look at 'em and just see what it is,'" Taylor said. "So I didn't call anybody. I drove up, introduced myself (to Mike Pacino), and we spent half the day talking."
Taylor and Pacino pulled up rocking chairs on the front porch at headquarters. From those chairs built through woodworking programs at Boys Ranch, Pacino, now a gift officer, shared stories about different children and information about Boys Ranch.
"It's pretty vast, you know?" Taylor said. "It's not a little camp along the highway with a sign out front. It's a full town. And then I started hearing the history on it."
The more Pacino talked, the more Taylor realized he was at the right place.
"Curly said, 'The other places that I've visited, that I've seen in brochures and magazines, I've been underwhelmed,'" Pacino said. "And then before he left, he told me he was overwhelmed."
Taylor had been looking for a facility that cared for children where he could share his energies and his wealth, all gained through a lifetime of work.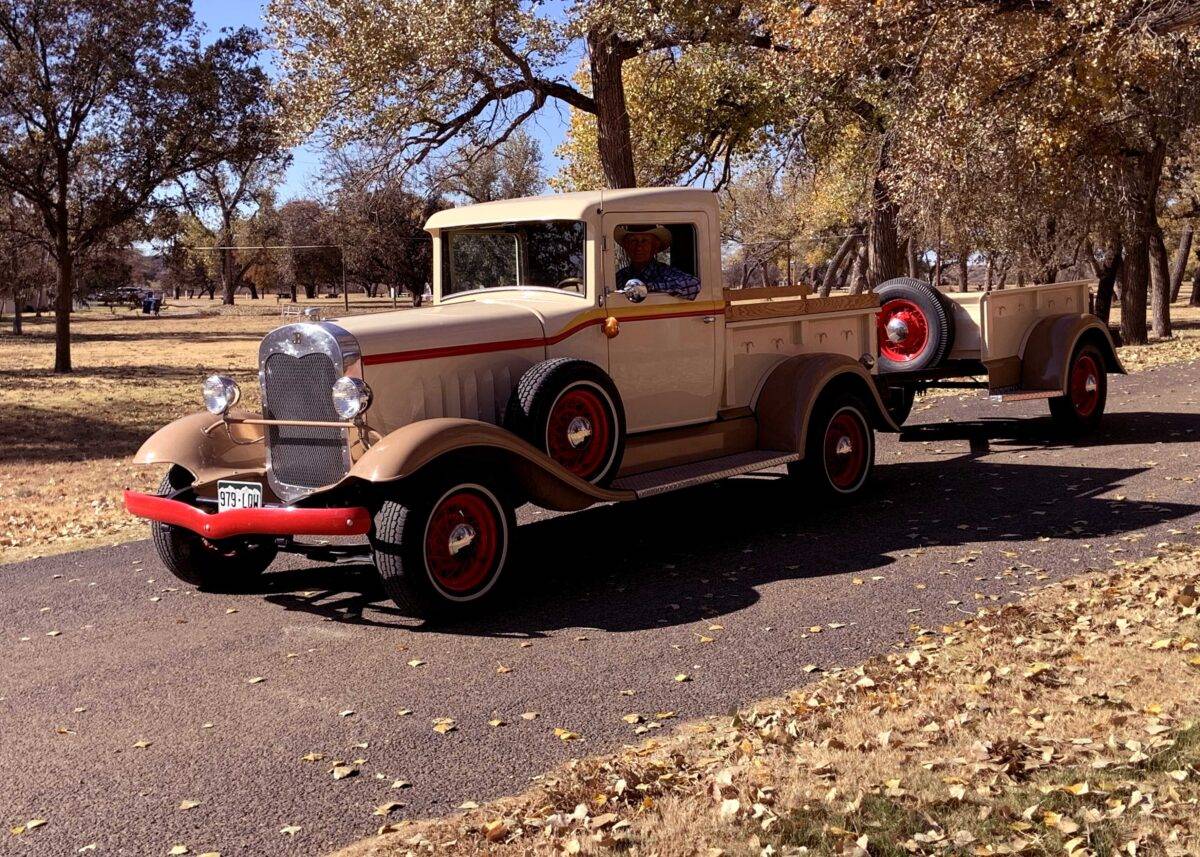 The Work Began at an Early Age
"My dad hired me out to a cow outfit when I was 12 years old," Taylor said. "I spent the nights at home, but I was always around adults. I spent 13 years breaking and shoeing horses. That was my first life and love."
He followed that with logging and eventually construction. Taylor learned as he went, and he was friends with a mentor who was involved in business.
"His friends were all successful businessmen," Taylor said. "I was fortunate enough to meet the right people He would introduce me, and I'd just sit there. They'd always end up talking about business, right?"
Taylor listened to the stories about how one lost money or another made a great deal, and he learned through listening, building a business that took him to Las Vegas and beyond.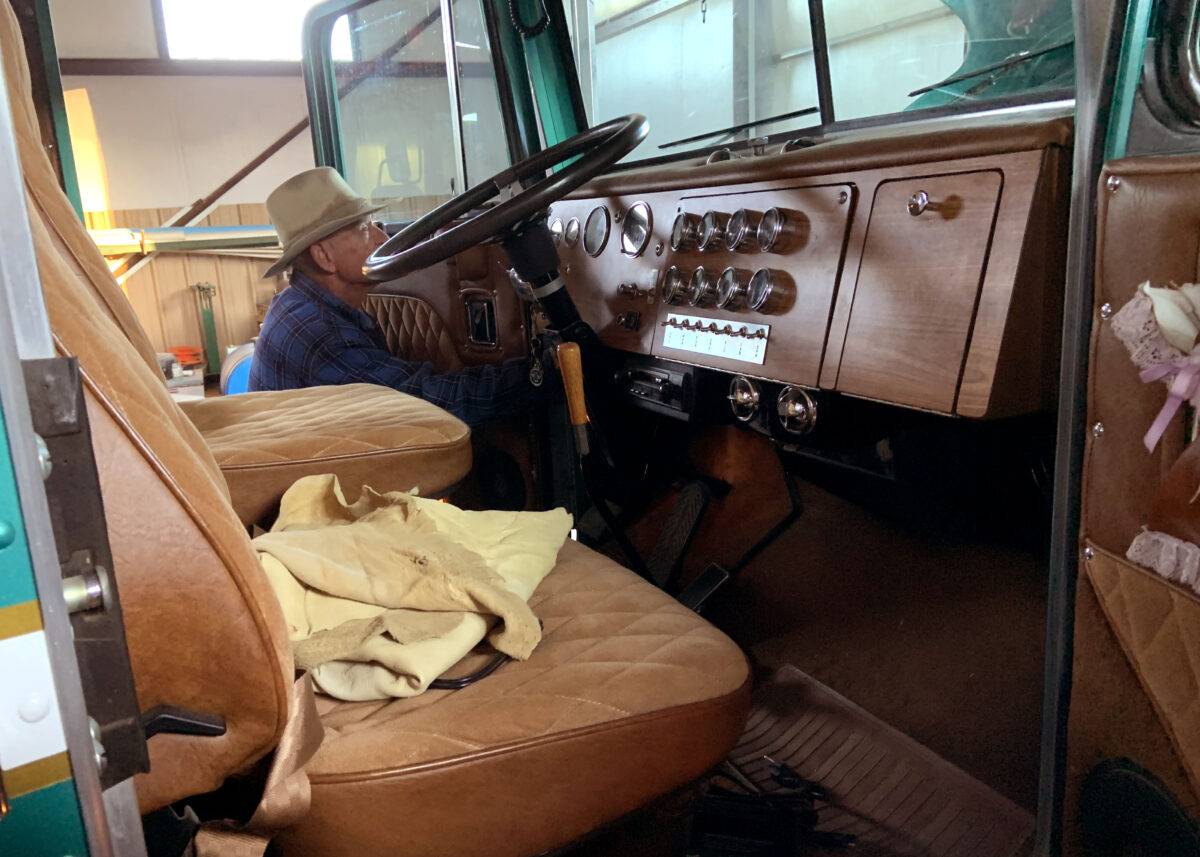 Concentration  Leads to Successful Creations

In the past few years, the inventor has concentrated on building objects. If he didn't know how to do something, he learned how, maybe by asking a neighbor, like the one who taught him to fold fiberglass.
He built his JB pickup through carefully estimating what each step should be and then completing it.
"It's a pickup that looks like it's about a 1939 Ford pickup," Pacino said. "He handmade all of the metal panels, everything on it. He donated it to Boys Ranch, and it's now down here at the automotive shop. It is gorgeous. And he built a trailer with the same fender style to match."
And the JB branding? That stands for "Just Because," because that's the reason Taylor made the pickup.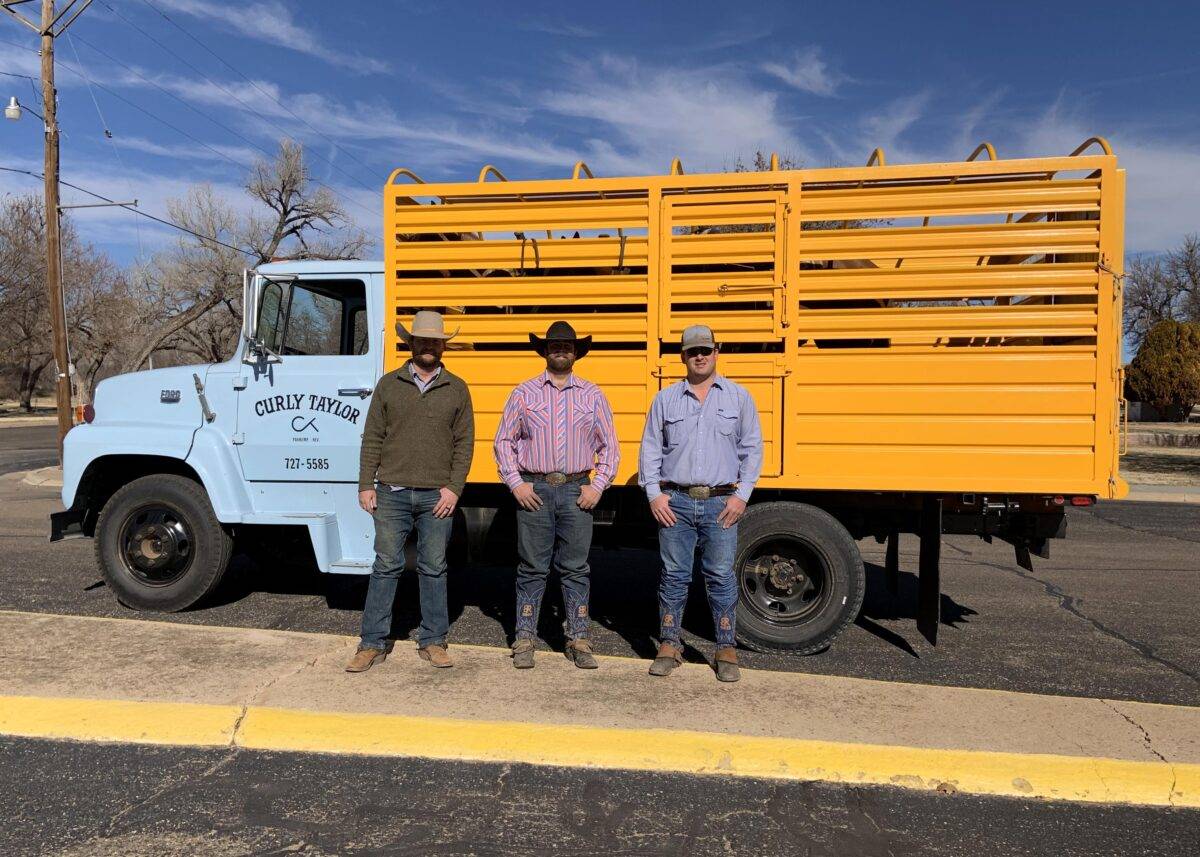 The Inventor Shares his Creations and his Heart
It's just one of the amazing creations Taylor has given Boys Ranch. Old panel truck? Check! JB pickup? Check! An incredible ranch that backs up to Mesa Verde in Colorado? Check.
"It's an incredible gift from his big heart," Pacino said. "He has given things he crafted with his own hands – projects that literally took months to complete. And he has given us a ranch in Colorado."
Taylor's son and wife died, leaving him too soon. He has taken financial care of his sister and her children. For his legacy, Taylor chose Boys Ranch, where just like him, children are learning by doing.
"That's what impressed me," Taylor said. "When the kids leave you here, they know what they're talking about. They've experienced it and that'll stay with them the rest of their life."
The Cowboy Finds Fulfillment in Working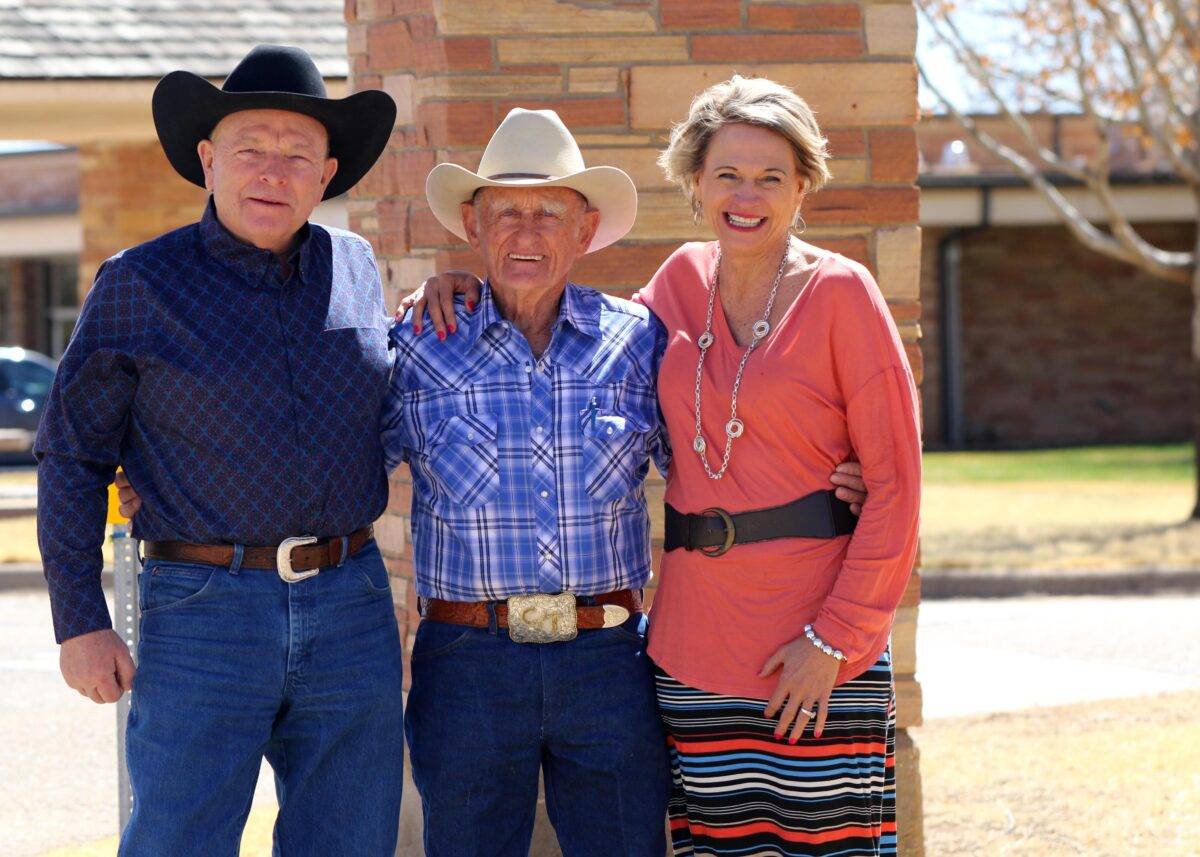 Taylor was a rancher and a horseman all his life. He won money at the first rodeo he entered and for a long time held a card with the organization now known as the Professional Rodeo Cowboys Association. The cowboy can tell long stories about the horses he has ridden or shod, but as an inventor, he's also the first to say how much he appreciates the Boys Ranch rocketry program.
"I went through high school, but my whole life has been hands-on learning," Taylor said. "And I come here, and they're doing rocketry and setting records, out here in the middle of nowhere!"
The Boys Ranch legacy is richer for Taylor's involvement and dedication, Pacino said.
"We visit him often, and sometimes, he'll just decide to show up here at Boys Ranch, and when he does, we put him to work," Pacino said.
That's the way Taylor likes it