Houseparents at Cal Farley's significantly impact the lives of children, making their role the backbone of our programs at Boys Ranch. Because our houseparents work so closely with children, they are important role models teaching clients life lessons and core values. Successful house parents come from many walks of life, represent different age groups and display different personalities.
What's a typical day like?
Creating an atmosphere for thriving
Houseparenting is arguably one of the most important — and rewarding — jobs within our organization. Houseparents provide daily supervision for up to 12 children in a home, requiring a high level of energy and the capacity to meet the demands of a large family household. From helping with homework to overseeing chores and providing meals, our houseparents have the important role of creating a family-like atmosphere within the home.
A normal day begins with houseparents helping our youth prepare for their day. They ensure that the children in their home receive a nutritious breakfast, make sure they are ready for school and see them off for the day.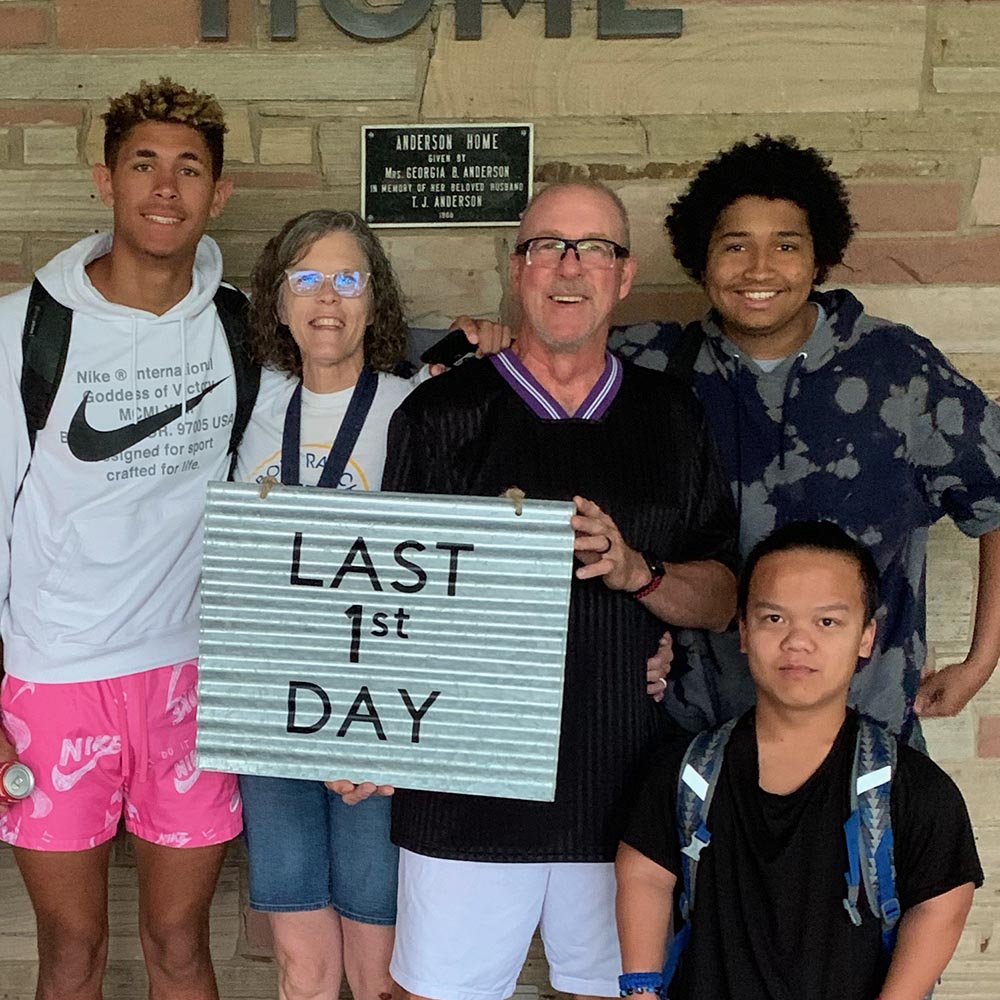 During school hours, houseparents often go to home meetings, attend training sessions and may have free time in the afternoon to enjoy many of the amenities on campus, including our state-of-the-art fitness center, indoor swimming pool and activity center.
When the school day is over, houseparents coordinate getting youth to their selected activities, prepare the home meal, answer questions about homework assignments and supervise household chores.
Weekend schedules are less structured, allowing houseparents to lead residents in recreational activities like taking students to local events, enjoying an afternoon of crafts or spending a quiet night in the home. Sunday chapel service is a requirement for all residents and on-duty houseparents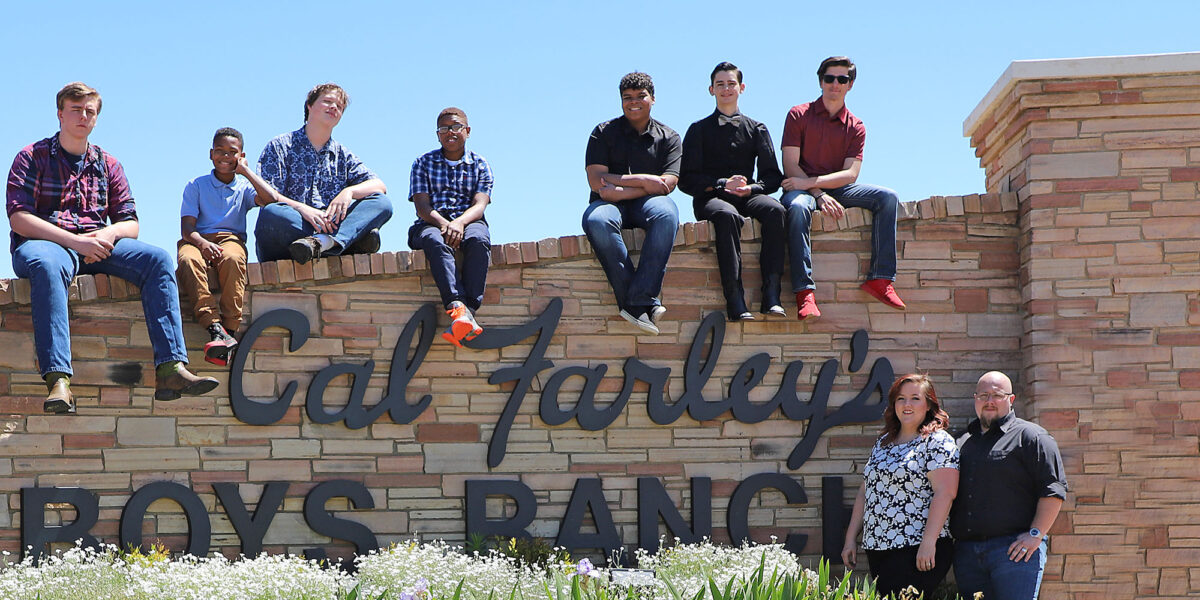 A path for lasting change
The Cal Farley's Model of Leadership & Service comprises the universal needs of safety, belonging, achievement, power, purpose and adventure. We believe when these six areas of need are met individuals are able to reach their fullest potential. We believe challenging behavior stems from one or more of these needs not being met — or being met inappropriately. Our model also takes into account neurodevelopmental and relational health, past experiences and learning.  Within this framework, we can move from the belief that behavior is simple willful defiance to being curious as to what need is behind the behavior. 
In response, we view these situations as opportunities for instruction and intervention in an attempt to better meet a child's needs. We understand there is a need to provide both structure and nurturing to limit the present behavior and facilitate lasting change. Relationships that are restorative and unconditional are key.
Within this context, we strive to identify each individual's unique gifts and strengths. When used intentionally, our personalized interventions will provide opportunities for children to meet their needs, improve relationships, cultivate their strengths, develop self-control, maintain dignity and learn new skills.
In our Christ-centered atmosphere, love, acceptance, encouragement, hope and compassion can flow. We recognize others as children of God with intrinsic worth, value, and purpose. Our Houseparents need to understand this — so maybe one day the children they serve will, too.
Cal Farley's provides excellent benefits for staff, including medical, dental and vision coverage, life and disability insurance, paid vacation and sick leave and a 401(k) retirement plan with company match. Certain 24-hour on-campus positions, such as house parents, offer additional benefits.
Have questions? Contact us!
Human Resources Department
Apply online by clicking the link above or apply in person at:
600 S.W. 11th Ave., Amarillo, Texas 79101-3228
8 a.m. to 5 p.m. CST Monday through Friday
Guests are welcome at Cal Farley's historic Boys Ranch campus. We are  located at the site of Old Tascosa, a pioneer town where the likes of Billy the Kid and Pat Garrett walked its dusty streets.
Since 1939, though, it has served a much different purpose. On land once known for gun fights and barroom brawls, Cal Farley's residents learn the value of integrity, perseverance and faith in God.
All visits begin at Boys Ranch Headquarters, where guests must first check in. The safety of our residents is our first priority, so guests 18 and older will be asked to present their driver's license or photo ID.
Monday to Friday
from 8 a.m. to 5 p.m.
 Tour reservations are requested, but not required.