Providing safety,
first step for success
At Boys Ranch there is nothing more important than the safety of our youth, whether they currently reside with us or were formerly in our care. We work every day to create a safe environment where children are able to fulfill their potential and succeed in life.
We do not tolerate inappropriate behavior of any kind, including child sexual abuse or misconduct. From strict adherence to policies and guidelines within the residential community, to equipping young people with the critical thinking and social-emotional skills to make healthy, safe choices, ensuring our youth are safe is the first step we take for their success.
Boys Ranch exists to provide children with a safe, caring environment that affords them the highest quality of trauma-informed care available anywhere. We've partnered with Praesidium, a national leader in abuse prevention, as an independent resource for current residents and any alumnus or alumna who believes they were a victim of any form of abuse, at any time while at Boys Ranch. Alumni and families of current residents may seek assistance on this matter by calling (877) 415-6423 between 8 a.m. and 5 p.m. Central time Monday through Friday to speak with a trained specialist about potential no-cost counseling.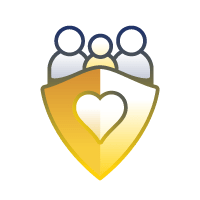 Confidential, toll-free
Child Safety Helpline