Lifelong Relationships
and Support
Cal Farley's Boys Ranch remains committed to our former residents into adulthood. It's a familial bond much like that of a traditional family. We invest in our alumni's future by helping them pursue educational success and a smooth transition into independent life.
This lifelong commitment to our alumni provides the support they need to take on any new challenge.
Like any young adult in a traditional family, our alumni can more effectively thrive if we remain available to provide safety-net services and other limited support as needed to help them begin their new, independent lives.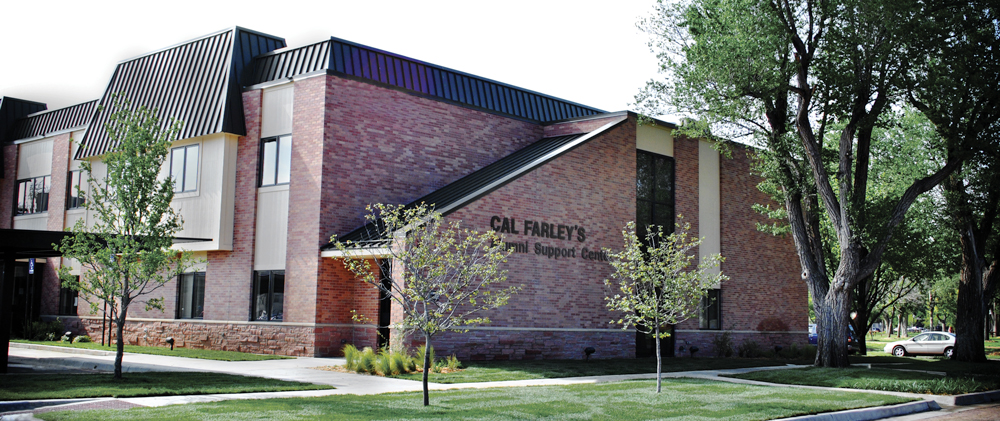 Counseling & other services are available to Cal Farley's Boys Ranch alumni needing help
One way we provide a safety net is through the Cal Farley's Alumni Support Independent Living Center. The center provides a place to live for Boys Ranch alumni who need temporary housing assistance during their transition to adult life. It features eleven apartments, a common area for meetings or training and laundry facilities. Life coaches maintain accountability and offer help with basic living skills.
For other former residents, Boys Ranch is able to assist with locating and securing suitable housing elsewhere in their communities.
Each year, Boys Ranch assists alumni in furthering their education, awarding scholarships for expenses at trade schools, junior college or universities. Our robust scholarship program assists dozens of former residents each year. We've awarded hundreds of scholarships to deserving clients over more than four decades!
Scholarship requirements:
Boys Ranch residence for at least 20 months.
Must have graduated or completed their plan of service goals.
Be interviewed by a scholarship committee
Maintain a minimum 2.0 grade-point average in their program of study
Maintain a  consistent course load in their program. 
Scholarships are awarded based on financial need.
Sometimes, Boys Ranch alumni require additional basic casework services in order to successfully transition to independent adult life. Our alumni support program provides individualized services and assists with access to community resources as needed.
Boys Ranch exists to provide children with a safe, caring environment that affords them the highest quality of trauma-informed care available anywhere.
We partner with Praesidium, a national leader in abuse prevention
Praesidium is an independent resource for any alumnus or alumna who believes they were a victim of any form of abuse, at any time while at Boys Ranch. Alumni who seek assistance on this matter may call (877) 415-6423 between 8 a.m. and 5 p.m. Central time Monday through Friday to speak with a trained specialist about potential no-cost counseling.