Gary: Home, any way you frame it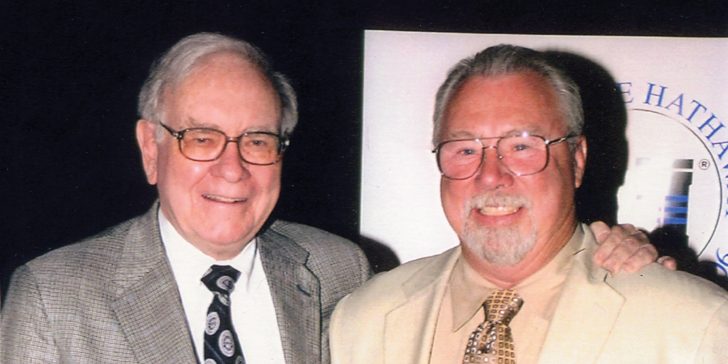 Boys Ranch helps entrepreneur lay foundation for life
"
I am not sure what would have happened to me and my brothers if it had not been for Boys Ranch.
When Gary Hardy took his first walk across the grounds of Cal Farley's Boys Ranch, he was only 10 years old. The year was 1957, and he and his 12-year-old brother, Bobby, had just been dropped off by their mom, grandma and uncle.
Gary and Bobby were the oldest of six children. Their parents had divorced, and their young mother simply couldn't care for them. The family had planned to split all six of the kids up with various relatives. However, young Gary had seen a television show about Boys Ranch and he'd begged his mom to see if all her boys couldn't live here instead.
"My mom called and actually talked with Cal Farley," Gary recalled. "He told her he was willing to see if we would fit in."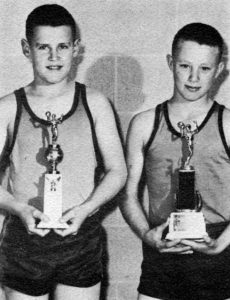 The two younger brothers came several months later after the youngest one turned three. Gary's two sisters went to a home in Round Rock, Texas.
Gary's time at Boys Ranch started out a little rocky.
 "We learned quickly there were consequences if you didn't behave but if you were good, you really got along just fine," he said.
He called the years that followed good years where he met loving people and learned skills that literally allowed him to build his future.
Several years after his arrival, Paul and Pat Stuart and Garland and Shirley Rattan came to work at Boys Ranch and Gary said they were closer to him than his real family.
"They made my life much happier," he said.
Having more mother figures around was nice, and these ladies cared for the boys like they were their own.
"We were never idle," Gary said. "If we weren't in school, we were doing a sport or a job. There were many jobs and I did almost all of them. Milking cows, butchering cows, dining hall cooking or waiting tables. We were usually up at 4:30 a.m. in order to get chores done before breakfast."
Gary was big on sports, serving as captain of the football and wrestling teams. He participated in five rodeos, riding bulls and broncs and even learning to trick ride.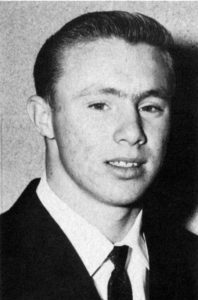 His passion, he found, was working with his hands and he took as many building trades classes all he could. These learned skills served him well over his lifetime.
After graduation in 1963, he returned to Houston for a short time, then joined the Navy where his carpentry skills got him assigned to the Seabees, the construction arm of the Navy. He did one tour in Japan and two tours in Vietnam as a builder.
In Okinawa, Gary was astonished to discover two other Seabees, who both were at Boys Ranch when he was, were in his battalion. Arnie Eide was an electrician, and Steve Kriegel was a steel worker.
"It was amazing to me that the three of us joined the Navy in different states at different times and we all ended up in the same battalion," Gary said. "We are all still greatest friends to this day!"
Honorably discharged in 1967, Gary moved to California where he married and had children. He was working for others in construction until 1978 when he got his contractor's license, joined the carpenters' union, and eventually started his own framing company.
In 1995 Gary invented the first prefabricated steel shear panel to go in wood framed structures to help keep buildings standing during earthquakes and high wind. He received five patents. His invention, The Hardy Frame, revolutionized new construction in coastal areas.
In 2001 he sold his company to another firm, which was then purchased by a very well-known company, Warren Buffett's Berkshire Hathaway. Gary worked for the company as a chief executive officer until he retired in 2007, then still consulted for them until 2010, becoming friends with Warren along the way.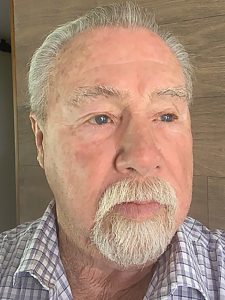 "Even though I am retired, I get bored easily," the California resident said. "In 2015 I started another company, Hardy Fall Protection Systems, Inc., and I design safety equipment for construction workers. I mostly do handrails and tie off for fall protection, including a roof anchor for construction crews working near or over the edge of buildings that are 36 feet or taller. The Hardy Tie Back™ is one product that meets all of the code requirements in construction and the architects and engineers really like it."
Gary now holds six newer patents, and he is still involved with another company which manufacturers crown molding.
Amid his life's successes, Gary stops to reflect about his childhood and his time at Boys Ranch. He has delightful stories to share about his personal journey to manhood.
"I am not sure what would have happened to me and my brothers if it had not been for Boys Ranch," he said. "It was truly my home, and I appreciated it even more after I left and went into the real world."