It was 1991 when Marjorie Cole Romersi, agreed to fund a new home at Boys Ranch with the stipulation it must be for girls. This philanthropist probably already knew she wanted to give even more girls the same chance to change their lives as the boys coming to Boys Ranch at the time.
What she may not have known, though, was just how much her gift would change the face and the landscape of our caring community. Hundreds of young women have since called Boys Ranch home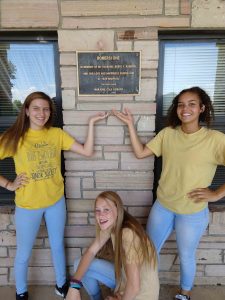 Romeris initially funded the building of the first Romersi home and dedicated it to her husband of 57 years, Guiseppe Romersi, who lovingly called her "Sunflower."
In honor of Romersi's beautiful nickname, the young women currently living in the first home planted sunflower seeds in front of the house this summer.
"At the start of summer, we started a flower bed," shared Keaira. "We planted two rows of seeds."
The girls randomly watered the rows, waiting to see what would emerge. Days went by. The hot sun beating on the south facing house meant some days they had to water the rows as many as three times to keep the ground moist enough for anything to have even a chance to grow.
"Then out of nowhere, plants started popping up and several of them got bigger than all the others and we knew they were the sunflowers!" Keaira exclaimed. "They got huge and we were all excited to know we grew them from seed, even if we had to wait almost all summer to see them bloom."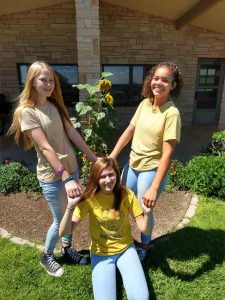 Good things take time.
Romersi showered Boys Ranch with even more love when she funded the building of two more homes, Romersi Two and Three, while she was still living.
At the time of her passing in 1995, Romersi's commitment to giving at-risk girls a second chance at Boys Ranch continued. Her estate paid for two more homes to be built, Romersi Four and Five.
Like many of our young ladies, the seeds sowed grew into strong plants with beautiful blooms. The bright sunflowers have been a summer reminder of Romersi's love and legacy.
"I think Mrs. Romersi would be really happy and proud of us if she was here to see these sunflowers," Keaira said. "I don't think anyone else on ranch has ever planted sunflowers for her."