The Boatwrights are keeping alumni connected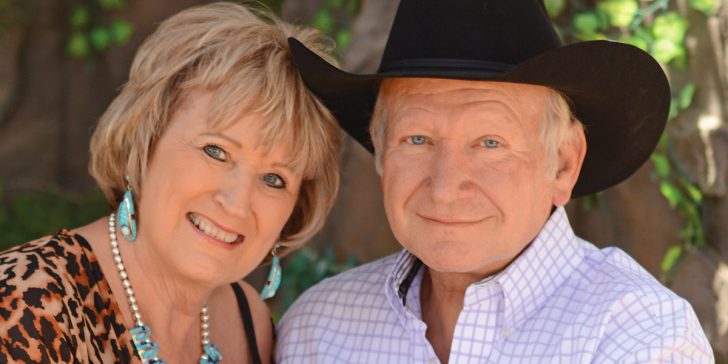 Jimmie and Sherry are committed to Boys Ranch 
Boy Ranch is a special place. It has been home to more than 12,000 young people. The youth age, leave and go on about their lives. Even so, there is a tie that binds them all together. They remain brothers and sisters, forever.
Leading the effort to keep these experiential siblings connected is Jimmie and Sherry Boatwright. Jimmie is currently serving as the president of the Cal Farley's Boys Ranch Alumni Association, being a liaison to every committee. His wife, Sherry, is a member of the alumni group's board of directors, serves on the scholarship committee and is chairperson of the membership committee.
The Boatwrights' volunteer work with Boys Ranch is a labor of love with a very personal motivation.
Jimmie and his two younger brothers arrived at Boys Ranch in 1966. Their single mother simply wasn't able to feed and supervise all five of her children. Jimmie knows exactly what it's like to grow up in Boys Ranch's care, and he's grateful for the experience.
Sherry's experience is different. She grew up as what our youth often call a 'staff kid.' Her father, Guy Finstad, was the ag teacher and farm and ranch manager from 1961 to 1981.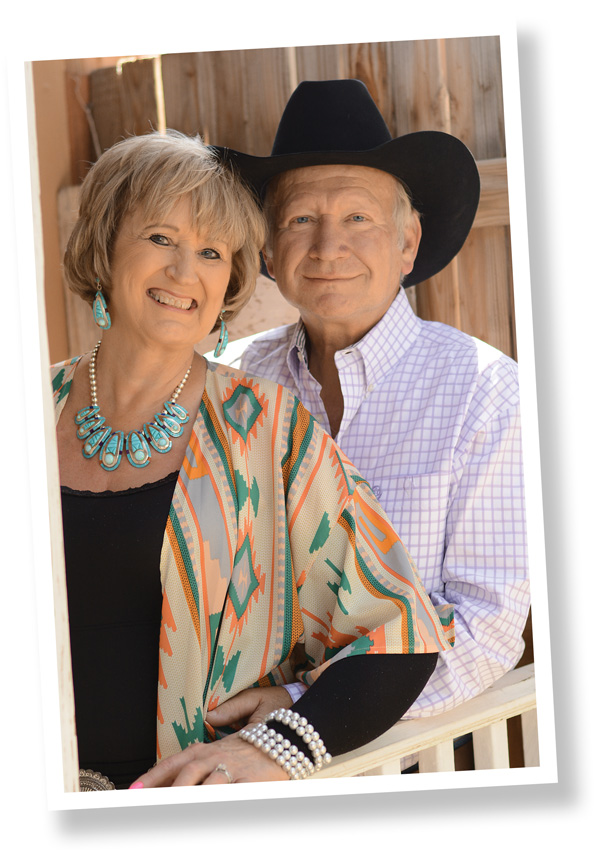 While Jimmie excelled at helping Mr. Finstad with cattle work until he graduated in 1970, Sherry was becoming a basketball star at nearby Channing High School, where she graduated in 1971. The two were acquainted but moved in different circles. Each went their own way after high school, building lives for themselves. Via a series of unique life events, the two would reconnect and get married 46 years later.
Years later, in the process of falling in love, what they discovered is that they both have a passion for Boys Ranch.
"I learned respect, responsibility, values and gratitude from Cal Farley," Jimmie said. "I have a great admiration for Mr. Farley, and I have always aspired to learn his values, achievements and work ethic."
The Boatwrights tirelessly work to grow the alumni association, legally a separate nonprofit organization from Boys Ranch, and create an awareness about its existence.
"The association ties the present to the past," explained Sherry. "We want to preserve the past while making a better way into the future of Boys Ranch. We want the younger generations to know that even though we may not have been on the ranch at the same time, we are all family and we support each other, no matter what."
The association has members scattered all over the U.S. and even other countries.
"If you need a friend, mentor, or are down on your luck, reach out to the alumni, there is probably someone near," Sherry noted.
Among the longstanding activities of the association is a quarterly luncheon held at the Cal Farley's Alumni Support Independent Living Center in Amarillo for Boys Ranch residents who are in transition and living there. Each graduating senior is presented with a gift card to purchase household items they need in order to start a new life.
Graduating Boys Ranch seniors are also presented with a complimentary year's membership to the association. They are encouraged to stay aware of the group's activities and attend gatherings held in various places throughout the year.
"Most every day we do something that involves the promotion of the alumni association and Boys Ranch," Jimmie said.
Now, that's passion for a place they'll always call home!