Mentorship makes lifelong impact on alumnus
---
The year was 1977. Rodney had just finished third grade when his dad, age 36, died.
Suddenly, life became very hard.
"It was the 70's. My mom was now working, never home," Rodney explained. "My sister and I were home alone, and I became a bit unruly. My mother, in her wisdom, realized she needed to put me somewhere with some structure. She decided to send me to military school. I spent two years there — constantly working on her, trying to get her to let me come home."
Young Rodney didn't feel like military school was for him, and he knew all too well it was a financial burden on his mother.
Somehow, she found Boys Ranch, a blessing for both her and Rodney.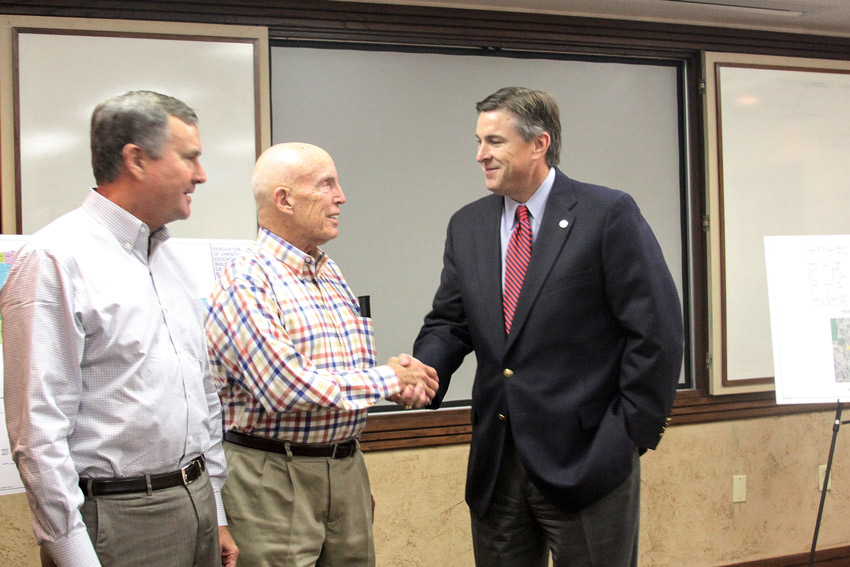 While Rodney thought he had processed his father's death while at military school, the truth is, he arrived at Boys Ranch a wounded, unhappy child.
"As a kid, you're asking, 'Why is this happening to me?'" the 54-year-old recalled. "My first house dad was trying to help me through it. He listened to me for a long time and then finally said, 'you're going to have to deal with this and the best way to do it is to focus on the now.'"
The now, he recalled, was a time of clearly communicated rules and expectations.
"There was a lot of laughter, practical jokes and a fellowship of guys," Rodney remembered. "Homes back then competed in intramural sports, and you had a sense of belonging."
Rodney had two house fathers in his seven years at Boys Ranch, living with Joe and Donna Chambers the longest. Donna was ever-present and provided lots of love and encouragement to the young men in their home.
"I saw Joe as someone very consistent," Rodney recalled. "He was a good Christian man who was never belligerent. You always knew where he stood. I didn't know how to value that as a kid, but looking back, I understand it now. Joe always offered something very affirmative to us, coaching us what to do and what not to do."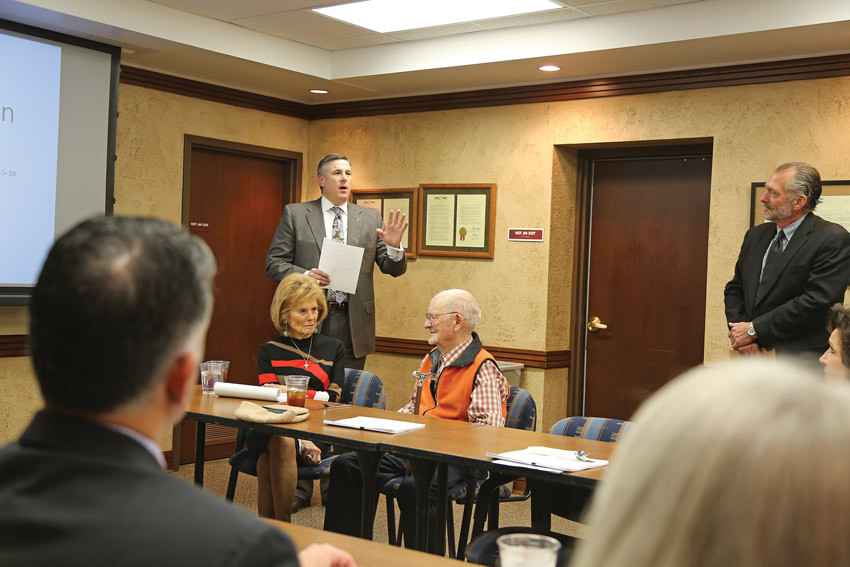 Joe's mentorship and example have stuck with Rodney well into his adult life.
"We were taught that your word is who you are," Rodney said. "You tell the truth, even if it's hard to say. If you make a mistake, you still move forward. I learned these things at Boys Ranch. I look back at my experience at the ranch as very positive."
Rodney, now a senior vice president for a regional bank, is the first Boys Ranch alumnus to have served as chairman of the Cal Farley's Board of Directors.
Rodney worked on the farm and ranch crew while at Boys Ranch and he remembers a lot of dusty days hauling hay.
"You learn self-respect from accomplishment. The primary principle I learned was to do the very best I could and get the job done. I've used this all of my life," he said.
As an adult with a passion for children in a situation he knows well, Rodney contends the ranch accomplishes great things for the children it serves.
"We get much more consistent results today with much more complicated situations," he said.