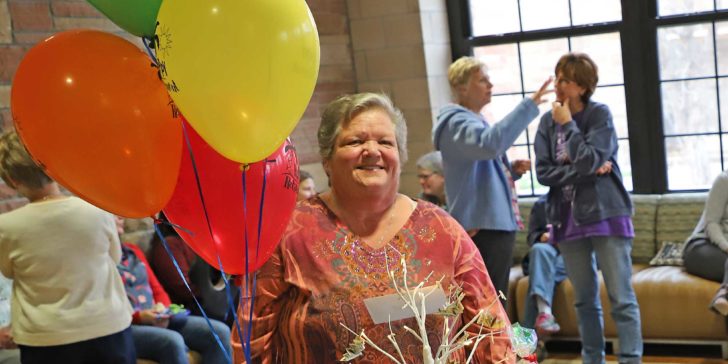 Nov. 30 marked the end of an adventure for one of Boys Ranch's most faithful servants, Rita Brinkmann. After over 18 years of caring service for more than 400 kids in three homes, Rita Brinkman has announced her retirement from Cal Farley Boys Ranch. Many of Rita's co-workers and friends gathered to wish her well, share a few stories and, yes, shed a few tears.
"If we had a particularly tough kid, we sent him to the Brinkmans," said Adrian Jackson, who served as the Brinkmann's supervisor three times.
Among the emotional testaments shared was Senior Chaplain Mike Wilhelm's story of the first home devotional that was held in the Brinkmann's home.
"To say that it was a rough night is a gross understatement," explained Wilhelm. "But, we made it through because of Rita and Bob."
The incredible testimonies shared by Rita's peers illuminated her rare combination of grit and compassion, giving her the remarkable strength to provide guidance to hundreds of young people at Boys Ranch over the years.
Cal Farley's Boys Ranch thanks you for so many years of service, Rita Brinkmann — and we wish you the best on your next adventure!
[slideshow_deploy id='15101′]