$5,000 donation is intended to develop life skills.
Walmart presented a check for $5,000 to Boys Ranch, Founded by Cal Farley, which will help teenagers transition into adulthood.
Boys Ranch President and CEO Richard Nedelkoff accepted the donation during the which was earmarked for life skills training.
"Your check today is going to do a lot of good things for our organization. It will provide services for kids who have had a tough road in their life," Nedelkoff said. "One of our primary goals and responsibilities is to provide a path for their future. Many times, that's introducing them to vocational opportunities so they can thrive long after they leave Boys Ranch."
The money from Walmart will be used for Experiential Learning Programs, among other opportunities that will help ready students to leave Boys Ranch and be productive citizens in the community, Nedelkoff said.
Rep. Four Price Nominated Boys Ranch for the Donation
Carl Carruthers, a director of market health and wellness at Walmart for stores in the Texas Panhandle, presented the donation on behalf of Walmart.
"Thank you for the generosity from Walmart," Nedelkoff said. "We appreciate your generosity and that of Rep. (Four) Price, who nominated us for this grant. We not only appreciate them, but Rep. Price has been providing us with support and leadership for our organization for a long time."
Texas State Rep. Four Price serves on the Cal Farley's Boys Ranch board of directors. 
He nominated Boys Ranch and The Bridge Children's Advocacy Center for the donations. The event was at The Bridge, which also received a donation from Walmart.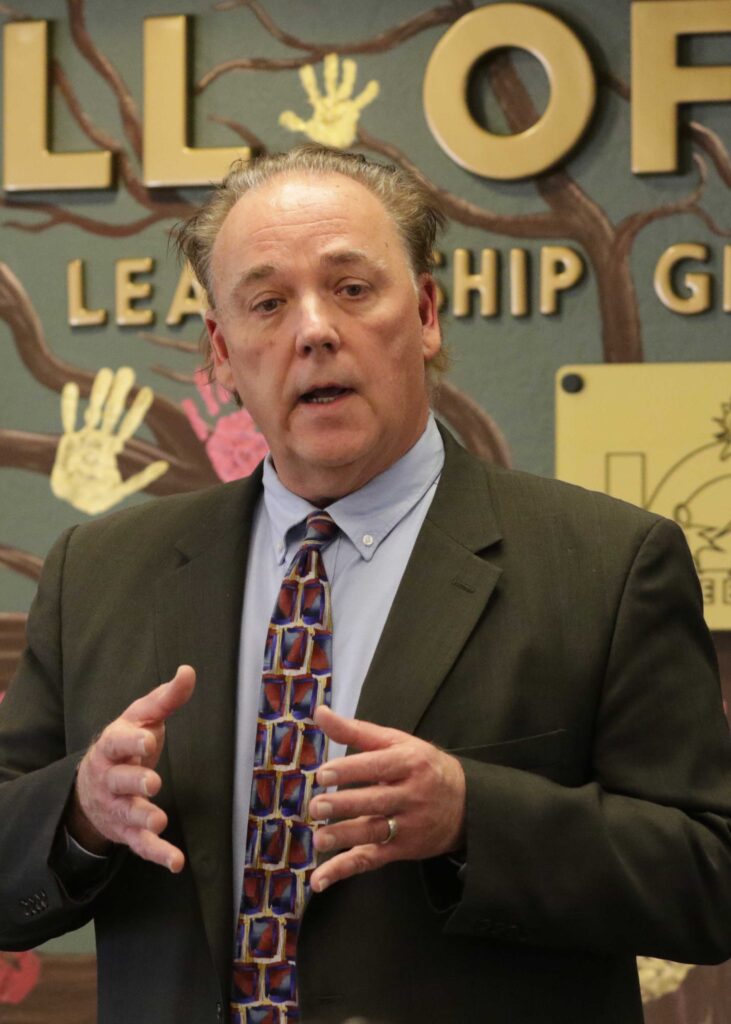 Walmart Donation Helps Deserving Organizations, Price Says.
"I want to express my sincere appreciation to Walmart for its thoughtfulness and generosity," Price said in written remarks. "Walmart again and again has demonstrated its commitment to improving communities across the country, across Texas and right here at home in Amarillo. They are a tremendous community partner."
Both Boys Ranch and The Bridge are critical to the community, Price said, providing lifesaving and life-changing services to children and families in the Texas Panhandle.
"I could not be happier to see them both receive such generous financial support from Walmart today," Price said.