The tradition celebrates 20 years with gifts and a message from Queen Elizabeth.
For 20 years, a special tea tradition has been making senior girls at Boys Ranch feel like queens.
This year, the Queen of England's lady-in-waiting wrote to express Her Majesty's approval and interest in the tea.
Suzanne Wright, vice president of training and intervention, began the tea tradition in 2001, when she was supervisor of the girls' community at Boys Ranch.

"I felt that girls who grow up in a place called Boys Ranch needed something special to honor them and celebrate their graduation from high school," Wright said in her letter to Queen Elizabeth at Buckingham Palace. "We strive to make the young ladies feel honored and special – a day that is truly all about them. Each girl is recognized and given a gift."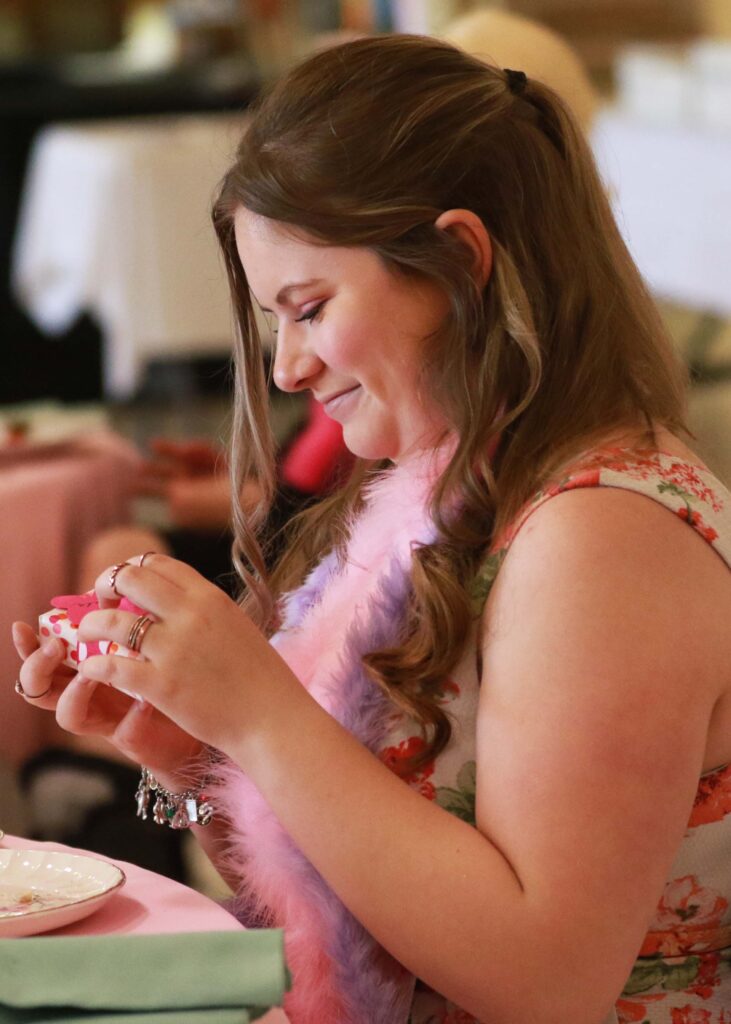 Princess Ministries of Amarillo hosts the annual event
That's not all. Wright shares her collection of more than 70 hats, and the girls, their houseparents and caseworkers can wear one for the tea.
In 2011, Princess Ministries of Amarillo began hosting the tea.
"I give these ladies the girls' first names in January," Wright said. "These women begin planning, preparing and praying over our senior girls. The women prepare for each girl for five months."
The annual event includes a speaker, who shares a personal message of God's love with the girls.
"The reason why we do it is because we feel like it is what God tells us to do it," said Sharon Miner of Princess Ministries.

"We want these young ladies to know, No. 1, they are loved, and No. 2, they have worth and value. Plus, we love doing a good party and we go all out on this one!"
Queen Elizabeth's lady-in-waiting writes a letter about the tea
Girls were admitted to Boys Ranch beginning in 1992. In the letter to Queen Elizabeth, Wright included photos from past teas.
"The Queen wishes me to thank you for your letter and the photographs you enclosed of the beautifully laid tea table," wrote Dame Annabel Whitehead, the queen's lady in waiting, on stationery that includes the arms of Windsor Castle. "Her Majesty was interested to hear about the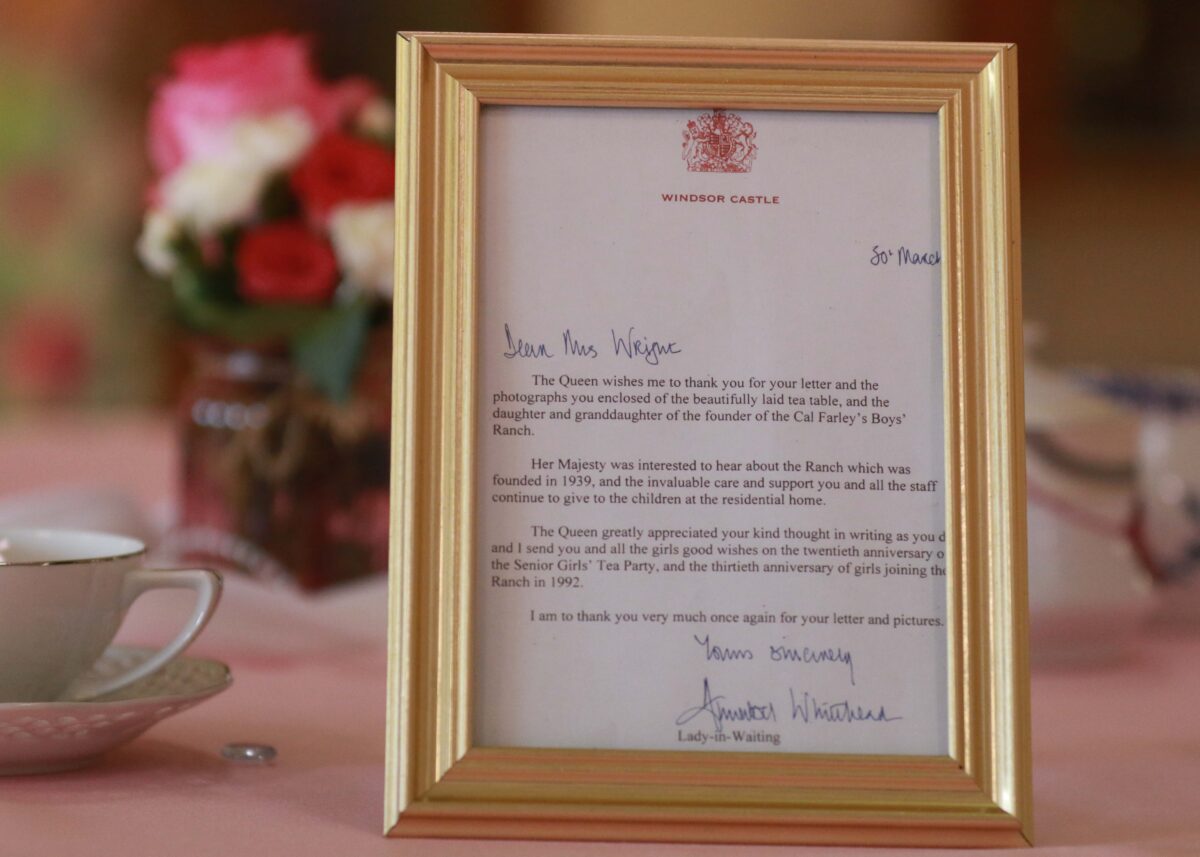 Ranch which was founded in 1939, and the invaluable care and support you and all the staff continue to give to the children at the residential home.
"The Queen greatly appreciates your kind thought in writing as you did, and I send 
you and all the girls good wishes on the twentieth anniversary of the Senior Girls' Tea Party and the thirtieth anniversary of girls joining the Ranch in 1992.
"I am to thank you very much once again for your letter and pictures."