High school students are recognized for their athletic and academic skills in District 3-AA during the 2021-22 school year.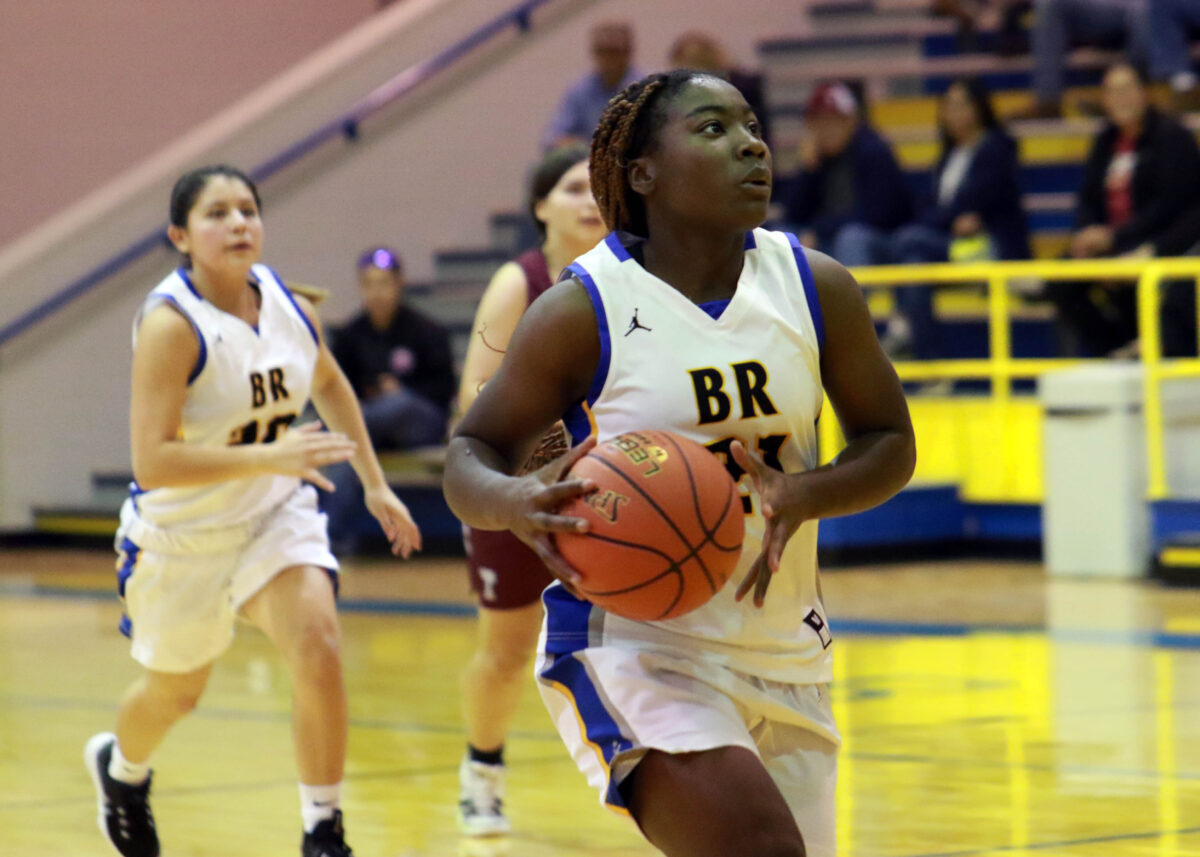 Three players from Boys Ranch High School have been named to the 3-AA All-District Basketball first team.
Seven players have been named to the All Academic Team, and three players have earned special recognition.
(Aletha carries the ball with Laura following her.)
"Congratulations to these individuals for achieving high honors," said Paul B. Jones, athletic director for Boys Ranch Independent School District. "The Roughriders and Lady Roughriders are fortunate to have these outstanding players."
Jayden, No. 5 in blue, takes a jump shot as Grant prepares for a rebound.
Sophomore Aletha, junior Isaiah and senior Jayden were named to the All-District first team.
Sophomore Deg was named to the All Defensive Team, as was junior Oriana. Junior Grant was named co-Newcomer of the Year.

(Oriana, No. 14,  prepares to take a shot.)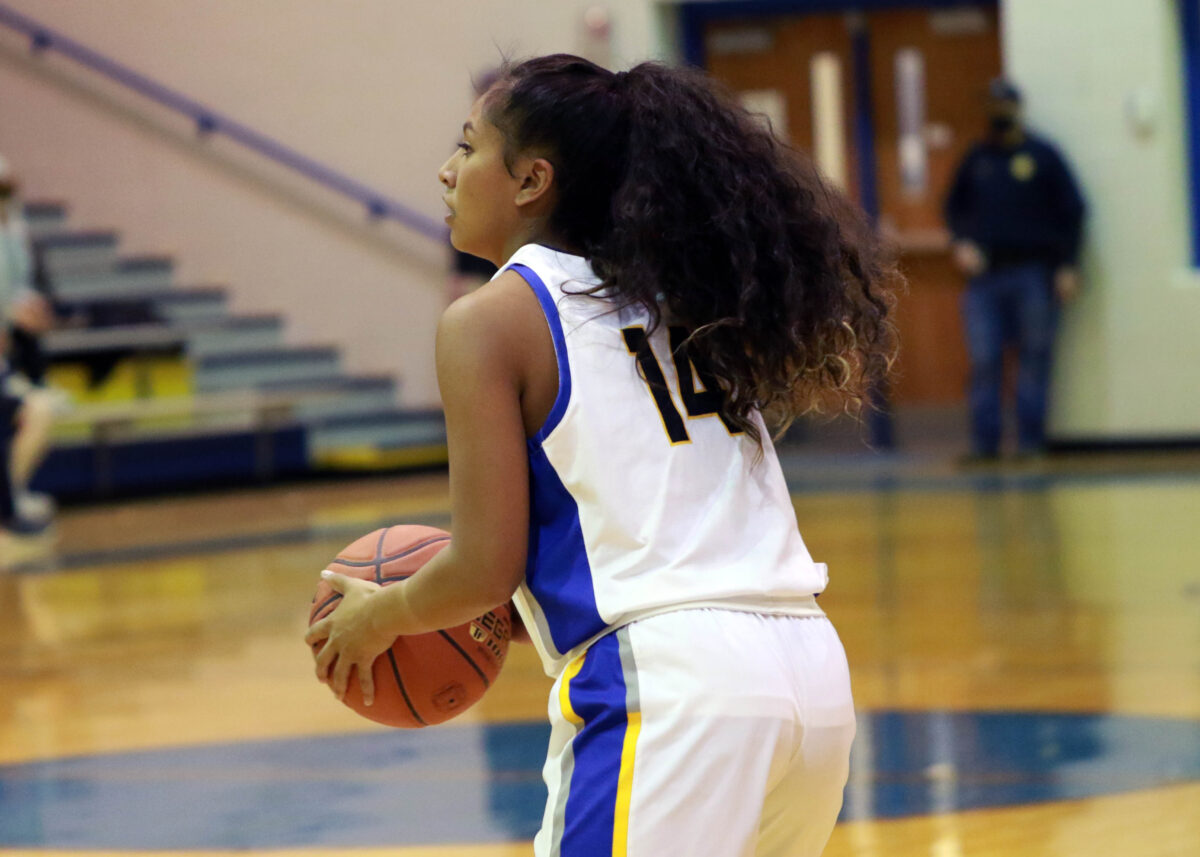 "We're proud of our students who maintained a high academic standard while competing in sports," Jones said. "We look forward to a bright future with our teams."
These students were named to the All Academic Team:
Paige, Grace and Aletha slap hands in preparation for a game.
Deg dribbles past an opponent.