Boys Ranch earns 2019 GuideStar seal of transparency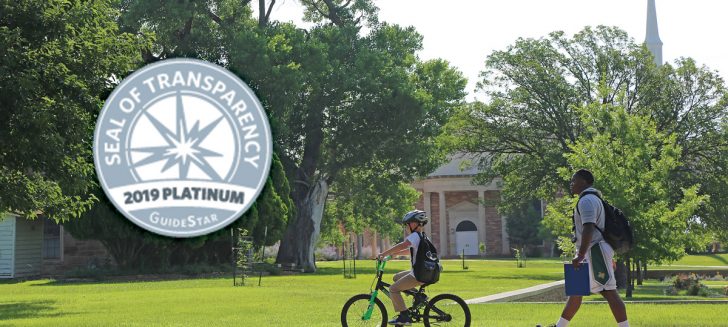 For more than 80 years, Cal Farley's Boys Ranch has relied on the trust of generous friends and supporters across the United States to provide for the needs of the young people Boys Ranch serves. After all, unlike so many charitable organizations, Boys Ranch is not government funded. We do not seek state or federal money to support the life-changing work we provide at no cost to our children and their families.
Boys Ranch recently was recognized by GuideStar, a charity watchdog organization that provides information to more than eight million potential donors and other stakeholders each year with its 2019 Platinum Seal. The Platinum Seal represents GuideStar's highest level of achievement in donor transparency. To qualify for this recognition, Boys Ranch shared vital information with the public using our nonprofit profile at guidestar.org. The platinum GuideStar seal on our website is one more way Boys Ranch demonstrates to our clients, donors and supporters our commitment to transparency and integrity.