74th Annual Boys Ranch Rodeo+adventureFEST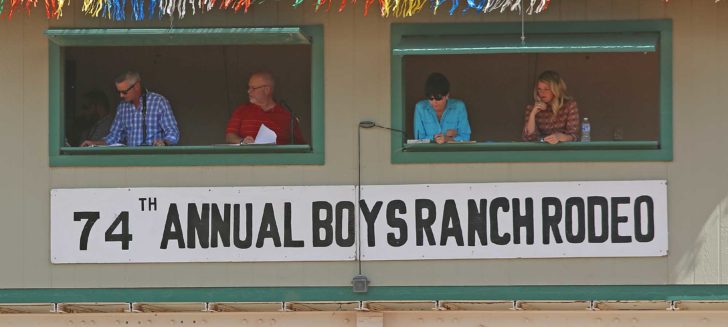 From its humble beginning in 1944, when about a hundred people came to watch our youth excitedly ride some donkeys and brand a few calves, the annual Boys Ranch Rodeo has grown into a spectacle that draws thousands of visitors each year. Everything you'd expect to see — family-friendly fun, souvenirs, good food and, of course, nail-biting rodeo competition — is there.
This year's Boys Ranch Rodeo showed once again that, while much has changed in the last 74 years, the important things are still there: Hard work, determination and a desire to share the miracles of Cal Farley's with the outside world!
74th Annual Rodeo photos
[slideshow_deploy id='13888′]