Cal Farley's Boys Ranch strives in everything we do to provide nurturing and healing to the hurting children we serve. The time they spend in a campus environment that emphasizes faith in God, participating in their community and superior education equips our young people with the emotional tools and real-world training to become eager learners and productive workers long after they've left our campus.
Among the ways young people living at Boys Ranch learn the skills they'll need to obtain and maintain a successful career is the Experiential Learning Program, or E.L.P. Through E.L.P., our youth are exposed to a broad range of vocational fields, from traditional trades like woodworking or horticulture, to the latest high-tech fields such as robotics and rocketry. In E.L.P., Boys Ranch youth learn invaluable skills and participate in positive mentoring relationships through intentional educational courses.
E.L.P. is designed to foster a young person's innovation and provides a more individualized learning experience. It also raises our young people's awareness of the near-limitless number of careers available to them after they leave Boys Ranch.
Youth participating in the program learn in small teams, working together toward common project goals. This process creates an atmosphere of camaraderie between youth and staff, which reinforces the work being done with our youth in other areas of their life at Boys Ranch.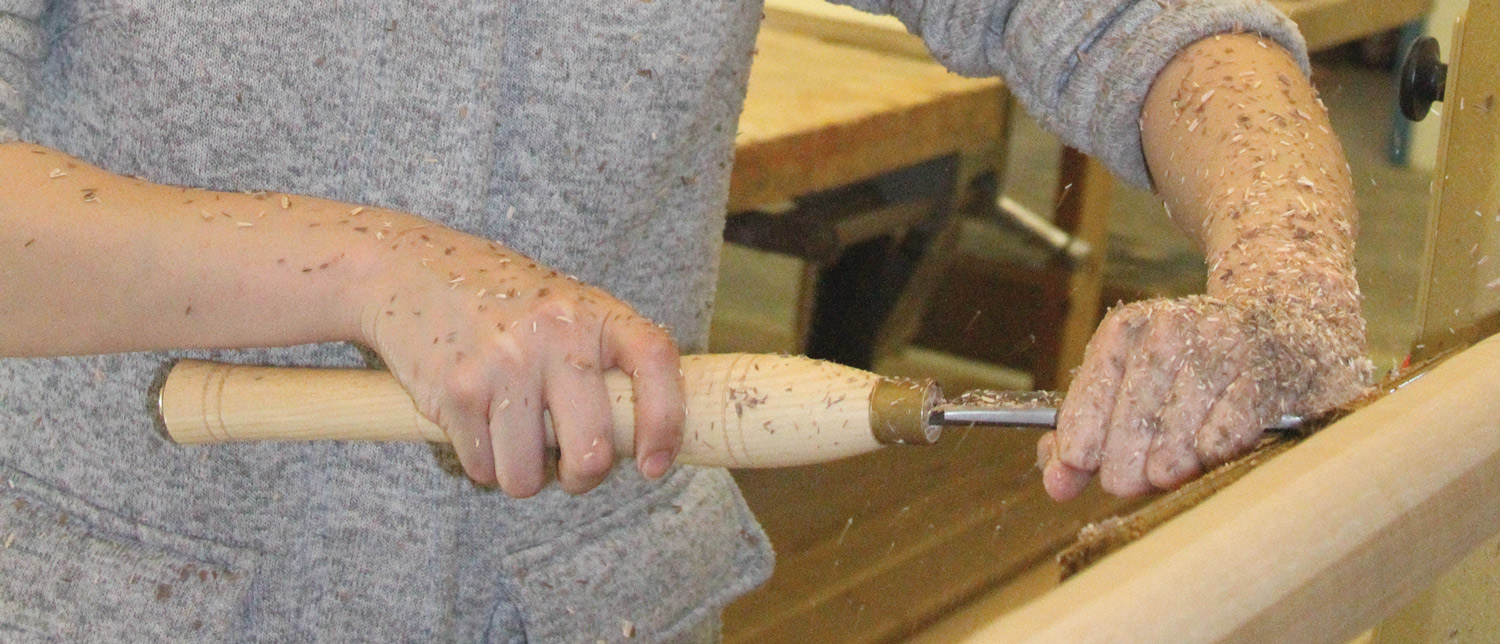 Beyond learning skills and building relationships, though, youth in E.L.P. receive certifications that reflect their achievements in their chosen area of study. These industry certifications prove valuable both as a tangible symbol of their accomplishment, and make our young people more desirable to post-secondary educational programs or potential employers after they leave Boys Ranch. Young people who came to Boys Ranch feeling worn down by life or limited by their past circumstances leave us empowered to accomplish great things!
This kind of success doesn't happen by accident. Caring Boys Ranch professionals have designed a very specific curriculum to provide our young people with practical vocational knowledge in an environment that reinforces the six key values embodied in Cal Farley's Model of Leadership and Service: safety, belonging, achievement, power, purpose and adventure.
So, who participates in the Experiential Learning Program?
To be in the program, a child must be at least 14 years old (older for some programs) and be judged by his or her youth care team to be ready to handle the responsibility involved. Younger children can join Experiential Learning Clubs, which expose them to a variety of program areas. Youth who want to participate in a given area go through an interview process. This serves two key purposes: First, it allows the child's care team to ensure he or she is prepared to take on the challenges of the program he or she has chosen. Second, the question-and-answer process allows our youth to learn professionalism and interview skills that will help them when the time comes to apply for a job in their adult lives.
More than 20 courses comprise the E.L.P., including fields like agriculture, automotive, equine, engineering, culinary and more. Each is led by dedicated staff who have the professional knowledge and skills to provide our youth with the real-world skills to succeed in a career within that field. E.L.P. inspires Boys Ranch youth to find success within their Boys Ranch community, but also encourages their long-term success as independent young adults.