The old cottonwood tree with the exaggerated bend in its huge trunk has been greeting passersby going to and from Boys Ranch all of its 80-year history. As a matter of fact, "Frenchie's Tree" pre-dates Boys Ranch by quite a bit of time. Estimated to be at least 170 years old, Frenchie's Tree has a rich history of its own. Last week, it was placed in the registry of historic trees by the Texas Historic Tree Project.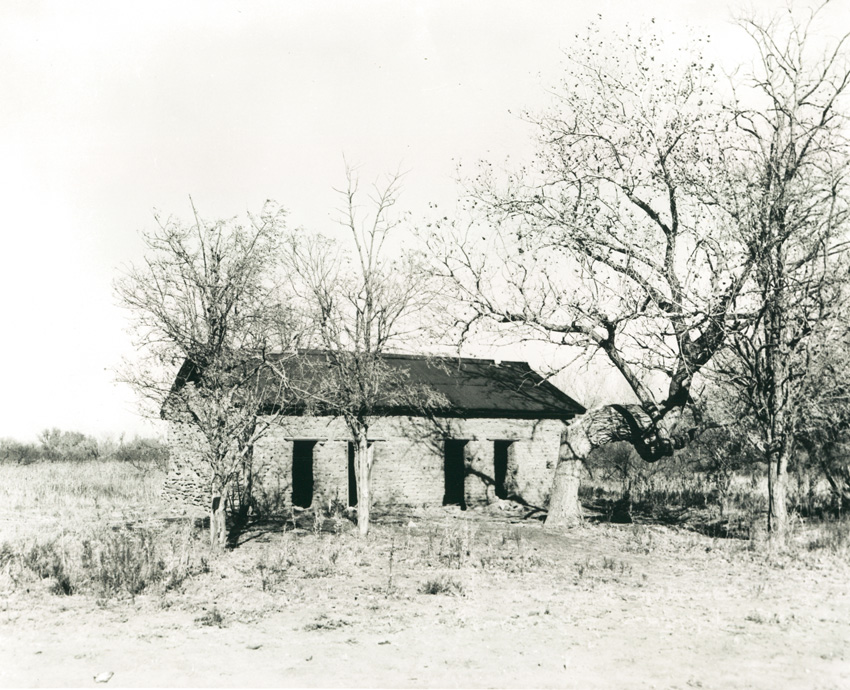 Ann Bagley of Dallas, secretary for the organization, and several other trustees traveled to Boys Ranch to officially present a resolution, certificate and marker to honor Frenchie's Tree.
Also present at the event was Ada Lester of Mobeetie, Texas, who nominated the tree for inclusion in the registry. She became aware of the tree and its history while at Boys Ranch to see the grave of LIT Ranch cowboy William Dudley Pannell, located near Old Tascosa, the frontier town that was the forerunner to Boys Ranch on this historic land. In 1880, during celebratory gunfire marking Tascosa's election as the Oldham County seat, Pannell was accidentally shot and killed. A grieving citizenry subsequently donated funds for a monumental headstone for the first grave in the Cheyenne Cemetery.
Frenchie's Tree is the first registered in the Texas Panhandle, and the 19th tree in the state to be honored. Established in 1995, the Texas group is on a mission to recognize at least one tree in every Texas county.
"We strive to be the go-to group for people who need resources and help in recognizing irreplaceable trees in their community," Bagley told the group.
At one point, this extraordinary tree shielded from the hot Panhandle sun a modest adobe cabin where Mickey McCormick and his wife, Elizabeth, lived. Elizabeth was better known to the townspeople as "Frenchie," a name given her by Kansas cowboys in recognition of her Louisiana roots and ability to speak fluent French. As a matter of fact, Frenchie's given name was only revealed a few times in her adult life.
The McCormicks were some of the first — and Frenchie herself the very last — to live in the town of Tascosa.
Frenchie's Tree grew very close to the house's east wall, near a water cistern. The odd curve in the trunk is said to be the result of the McCormicks hanging heavy buckets of water from one of the tree's branches year after year.
History tells us Mickey was an Irish gambler, hunter and livery stable owner in Tascosa. In 1880, the same year William Pannell met his untimely end, a 31-year-old Mickey made a trip to Mobeetie, Texas, where he met Elizabeth 'Frenchie' McGraw. She was a blue-eyed, black-haired dance-hall girl who had come to Mobeetie from Dodge City, Kansas.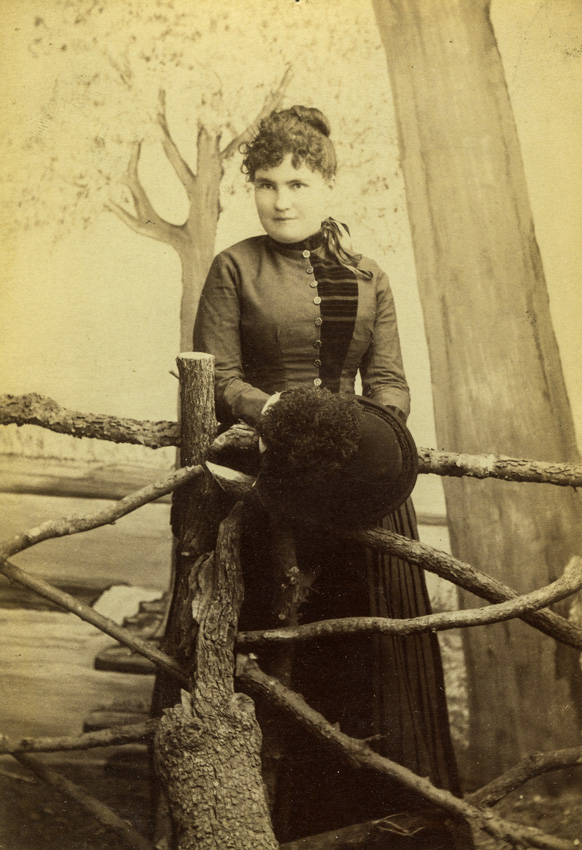 Frenchie had left Kansas for the Texas Panhandle, where she'd been told there were metaphorical herds of bison hunters and cowboys. Beyond all that, Mobeetie was a prosperous soldier town, to boot. Frenchie packed her beautifully elaborate dance dresses, plumes, satin slippers, smart floor-length costumes and caught the stage for the Lone Star State.
While in Mobeetie, Mickey convinced Frenchie she gave him good luck and she should return to Old Tascosa with him. They were married the next year. The two made their home in the little adobe cabin, despite its lacking electricity and running water. It was heated and lit with coal and oil.
The McCormicks lived through Tascosa's amazing growth and turbulent demise. They witnessed the population of the once-thriving frontier town dwindle down to just the two of them and an occasional straggler who came through the area. Frenchie even claimed to have known famed outlaw William H. Bonney, a.k.a. Billy the Kid, who was known to camp along the Canadian River near Tascosa and occasionally down a glass at a local saloon.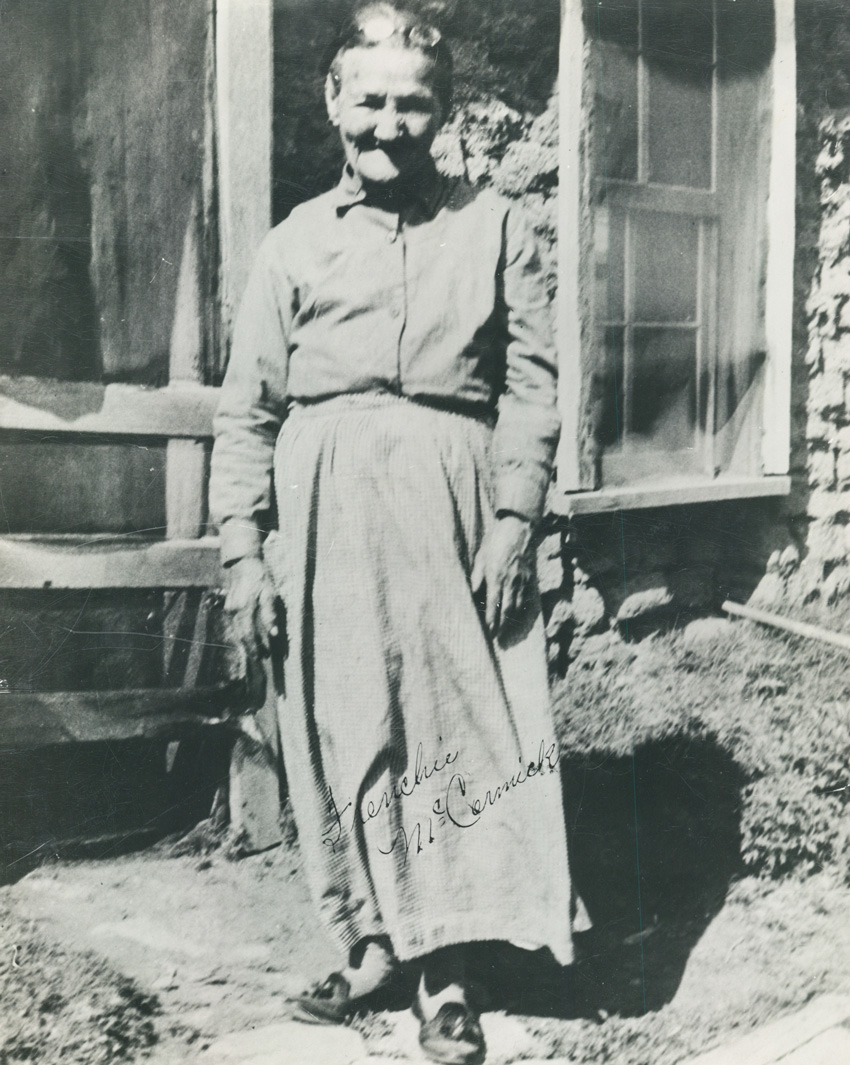 Mickey died in 1912 at the age of 64 and was buried at Old Tascosa, just east of today's Boys Ranch. For the next 27 years, Frenchie continued living alone in the cabin, keeping watch over her husband's grave. For many years, friends and county officials made sure she had coal for her stove, kerosene for her lamps and food. Oldham County paid various individuals to deliver food and other staples to her cabin, a difficult trip in those days before any highway or bridge existed to cross the treacherous Canadian River quicksand. In 1939, county officials persuaded Frenchie, then age 87, she was too old to live alone. She moved in with friends in Channing.
Frenchie died on Jan. 12, 1941. She is buried next to her husband. In 1965, some 24 years after her death, former Boys Ranch residents were among a group who paid to erect a headstone on her grave.
The cottonwood named in her honor has stood throughout history, growing into a large, instantly recognizable tree, now nearing the end of its life. And, certainly worthy of this special recognition for as well-lived a life as any tree could wish.
[metaslider id="18796″]