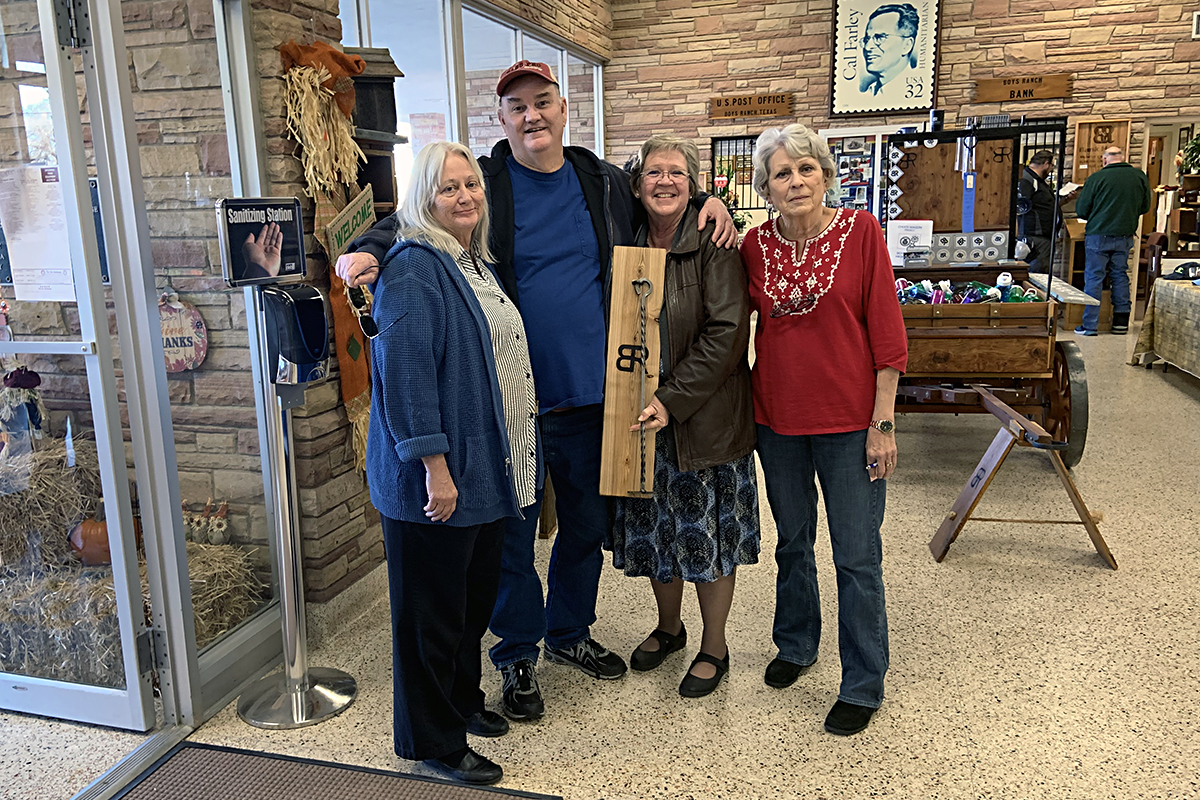 To surround hurting children with the guidance and wisdom of trusted adults is of high importance to Cal Farley's Boys Ranch.
As we work to provide the best possible environment for the children we serve the resulting culture that permeates our campus community brings with it an unintended benefit: Our employees take great pride in the positive impact they have on young lives. They often remain with us for many years.
We are proud we have so many men and women who have dedicated large portions of their lives to care for the young people entrusted to us.
This week, Mariella Crist, a fixture in our maintenance, facilities and grounds area, retired from Boys Ranch after being a big part of our family for some 34 years! Helping congratulate Mariella in the photo are current employees Bank Coordinator Lela Turner (left), who has been part of the Boys Ranch family since 1979; Mariella's husband Steve, who served our youth in the agriculture area for 17 years; and Manager of Business Operations Nancy McNeill, who joined Boys Ranch in 1972.
Together, these four individuals represent 138 years of service to the children of Boys Ranch!