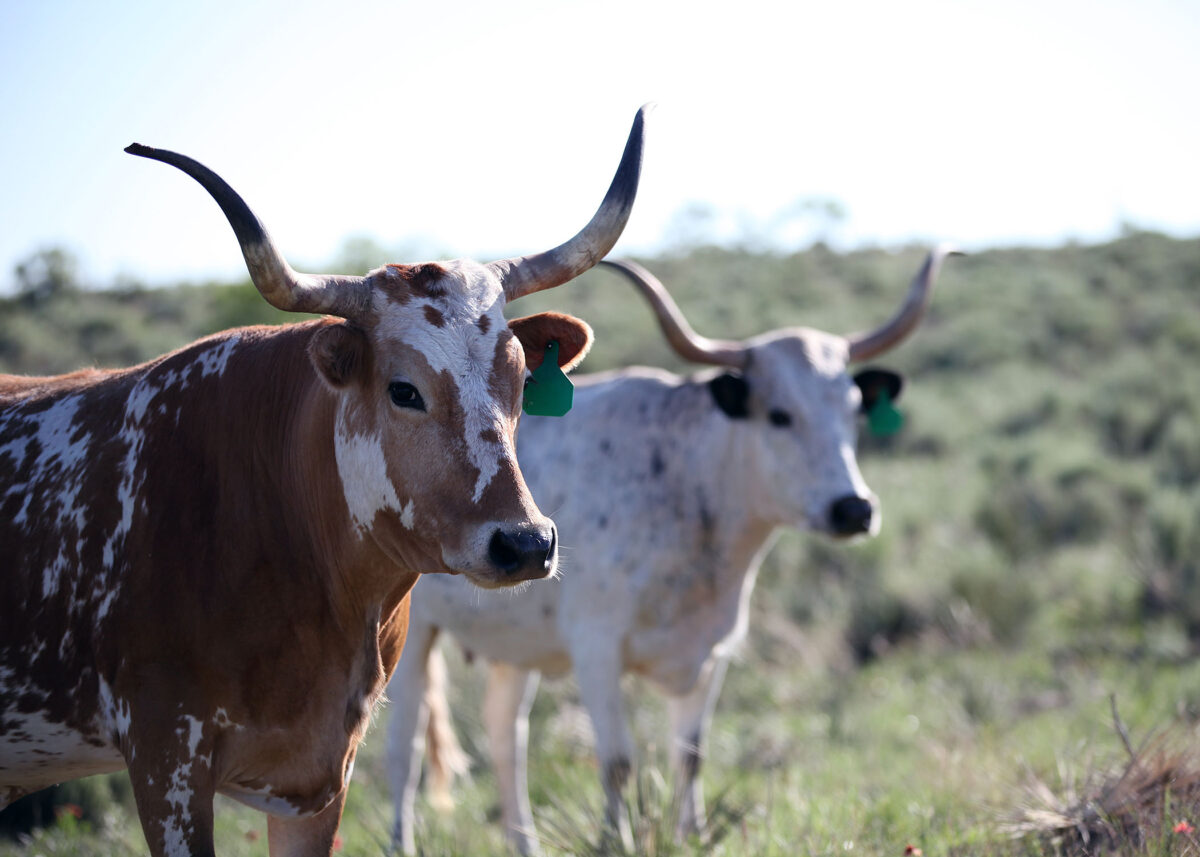 The romance of the Old West wouldn't be complete without the image of Texas Longhorn cattle roaming the prairie and making up the great cattle drives of the late 1800s.
In 2017, Cal Farley's Boys Ranch added to its own Old West legacy with the addition of a herd of purebred Texas Longhorns.
"There are ranchers all over Texas who will tell you they have original longhorns in their pastures," said Mike Pacino, vice president of operations support. "The problem with that is they're not papered. Ours are papered legitimately from the Texas Longhorn Breeders Association."
In the early 1900s, Pacino explained, the U.S. government realized the original Longhorns were disappearing because they were being crossbred or slaughtered. Cowboys gathered as many of the remaining cattle as they could to preserve the bloodlines. Those cattle were shipped to the Bronx Zoo, which wasn't equipped to handle them or to deal with their health issues. The cattle were then shipped to the Wichita Mountains National Wildlife Refuge near Indiahoma, Oklahoma, in 1927.
In 2017, Pacino received a call from the refuge.
"They were looking for nonprofits that had lots of land, that had been around a long time and that looked like they were going to be around for a long time (to come)," Pacino said. "They came up with one – Cal Farley's Boys Ranch."
After some back-and-forth, Boys Ranch took delivery of a small herd of Longhorns plus enough semen straws so the herd won't become inbred but the bloodlines will remain pure.
The cattle with horns that stretch for many feet have been bred that way, Pacino said, but they aren't the original Texas Longhorns. The original Texas Longhorns are descended from cattle shipped from Spain in shades of red, white and coal black. Through the years, the cattle at the wildlife refuge have been culled rigorously for type through the years.