Josh is the best student cook at Boys Ranch. He dares anyone to prove him wrong. So far, no one has.
Josh's housemates beg him to make his special Mongolian beef. Or maybe his tikka masala. The boys at Anderson Home are always ready to gobble up Josh's tasty offerings. He thrives in his culinary classes, dreaming of new ways to jazz up his dishes with different sauces and garnishes.
"I feel comfortable when I'm cooking," Josh said. "It's a comfort for me. Many people get stressed out when they're cooking because there's a lot of stuff going on. I feel a lot more comfortable than I do in a lot of other places. It just feels natural to me. And I like the feeling of people liking my food."
Josh began cooking when he was 5.
"I had to cook for me and my little brother to provide for us because Mom and Dad weren't around," Josh said. "I had to keep my brother alive."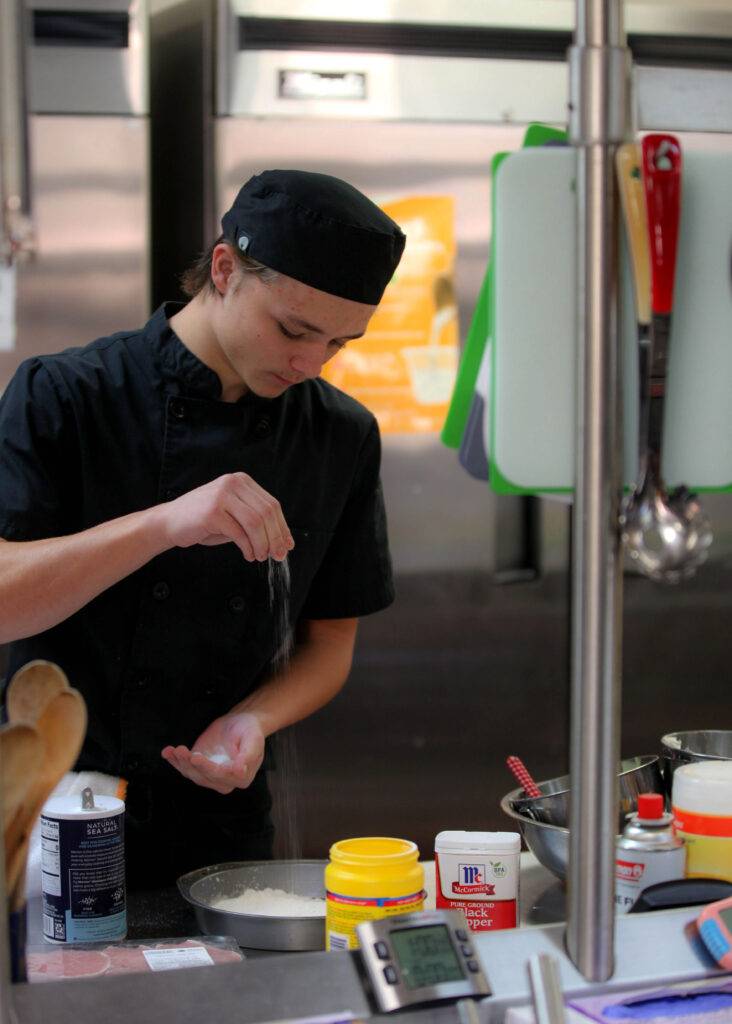 He started cooking ramen noodles.
"Once I realized that protein was a thing, I started putting chicken in the ramen noodles," Josh said. "When I was 9, my brother said he wanted chicken cordon bleu, so I just winged it."
It's now a signature dish, and feeding people has become a passion. On special occasions, though, Josh really lets loose. For Thanksgiving 2022, Josh and a housemate who's also interested in cooking created a feast that featured mango habanero-glazed pork loin, a pineapple-glazed ham and maple-glazed beef ribs, along with deviled eggs stuffed with homemade pimiento cheese and bay leaf mashed potatoes.
At a table of adolescents, the good food didn't last long.
Josh came to Boys Ranch in 2015. He will graduate in May 2023 and has been accepted into the Escoffier School of Culinary Arts in Austin, Texas.
At Boys Ranch High School, his culinary instructor has guided him in food principles, while at Anderson Home, Josh's houseparents have given him scope to experiment.
"Based on Josh's questions in class and in the kitchen, I quickly started to figure out that his heart was already set on becoming a chef," said Kathryn Lytle, the advanced culinary instructor at Boys Ranch High School. "He always wants to improve his skills – he takes every criticism, every suggestion, every idea I share with him, and he applies them to his cooking. I am absolutely amazed at how much he has grown as a cook. He's got a patience and perseverance for food that not everyone has."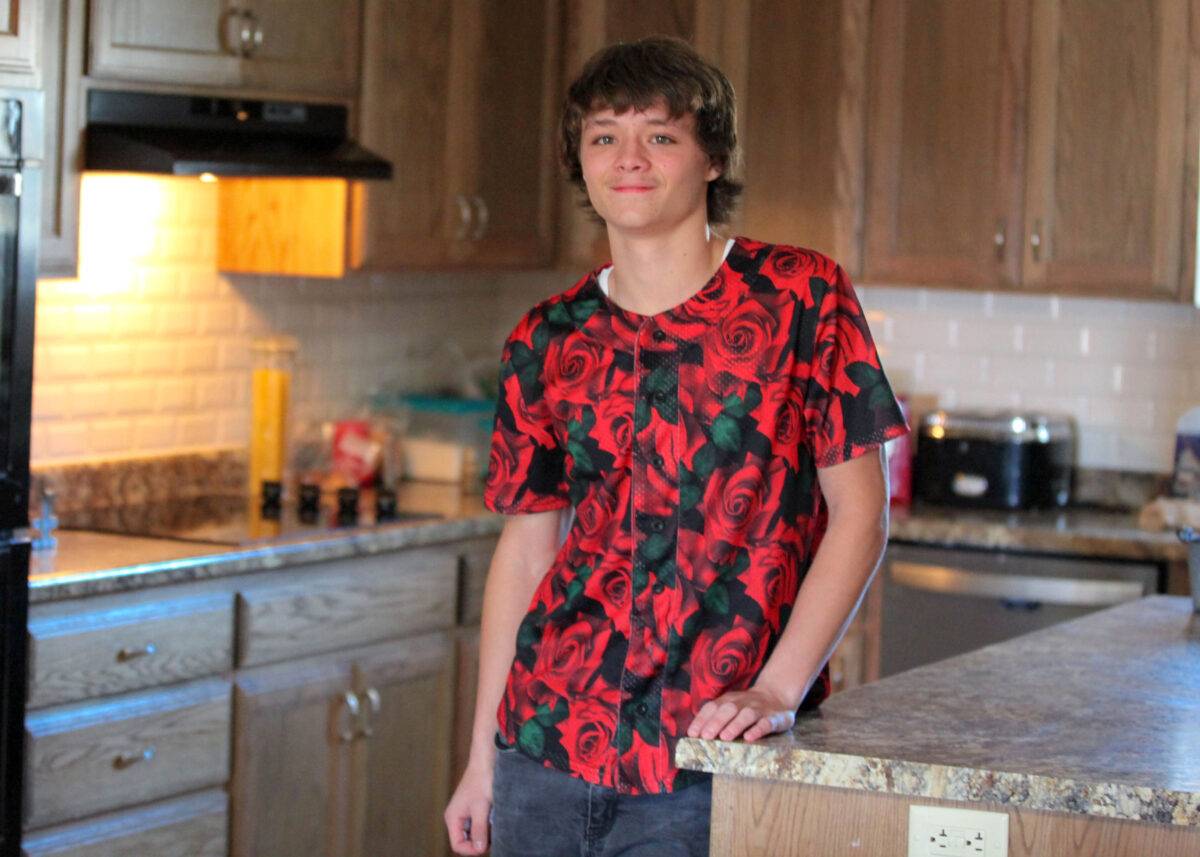 Feeling Safe to Experiment
Boys Ranch helped Josh find that passion.
"I don't think that I would've been able to figure out that I was any good at cooking until I was at Boys Ranch," Josh said. "In the past, I had to cook to feed us. Being able to cook and realize there's a fun aspect to it has been important."
Josh also embraced sports, especially football. He was part of the team's 2022 success in going to the playoffs for the first time this decade.
"The coaches are really good role models, and I enjoy the family feel," Josh said. "The difference was in the way that we played as a team. We had to come together to make something happen."
Many of the boys had played together for years. The season ended at bidistrict, but the memories will remain.
"A lot of the team I had actually grown up with," Josh said. "It was like, 'I've known these people for a long time, and I'm not ready to give up on them now.'"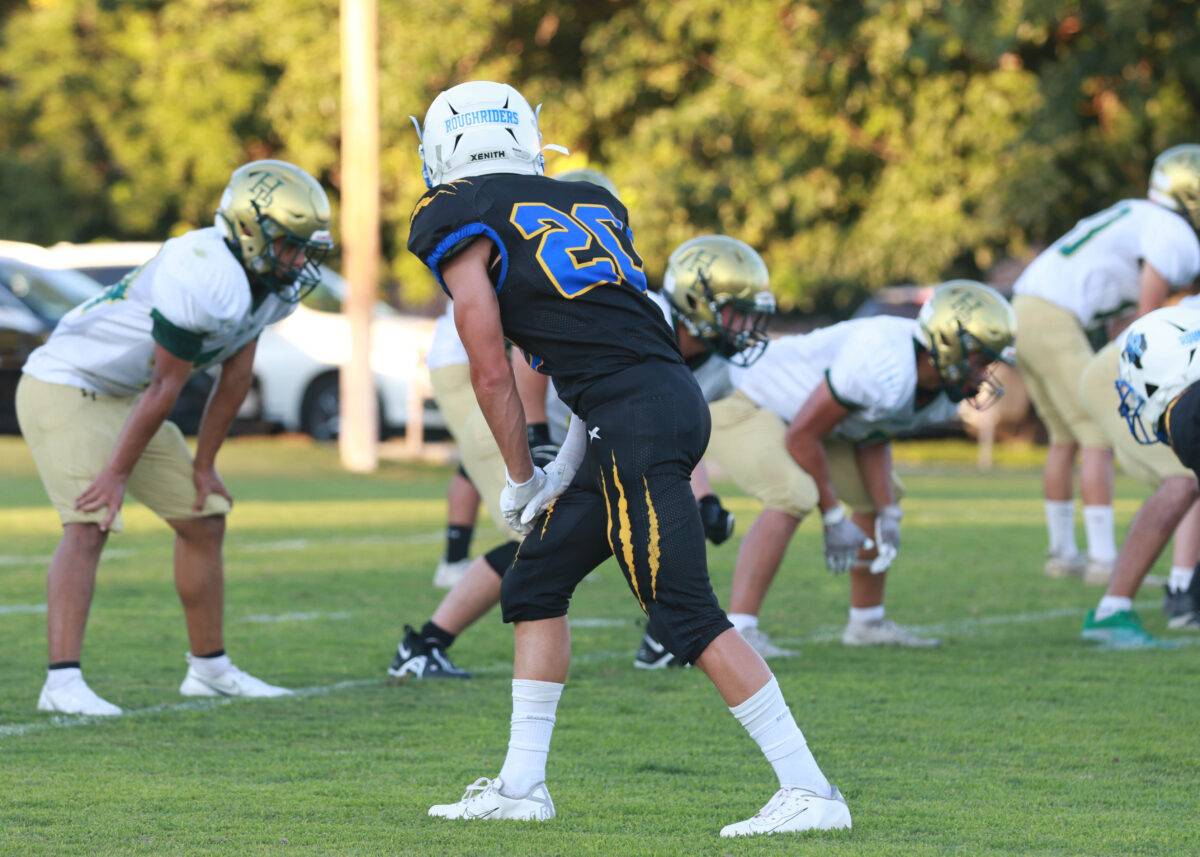 Dreaming of a Life in the Kitchen
Josh has big culinary dreams.
"I'm hoping to get my associate's by 2024 and then work on an externship at a restaurant," he said. "Then I'd go to college to get a business management degree and then open up my own fine dining restaurant."
His ideal restaurant, he said, would serve Italian-French fusion foods. He would also like to open a barbecue restaurant.
"Because I love good barbecue," he said. "My barbecue, actually."
He's not big on baking.
"Baking is a science," he said. "Cooking is a feeling."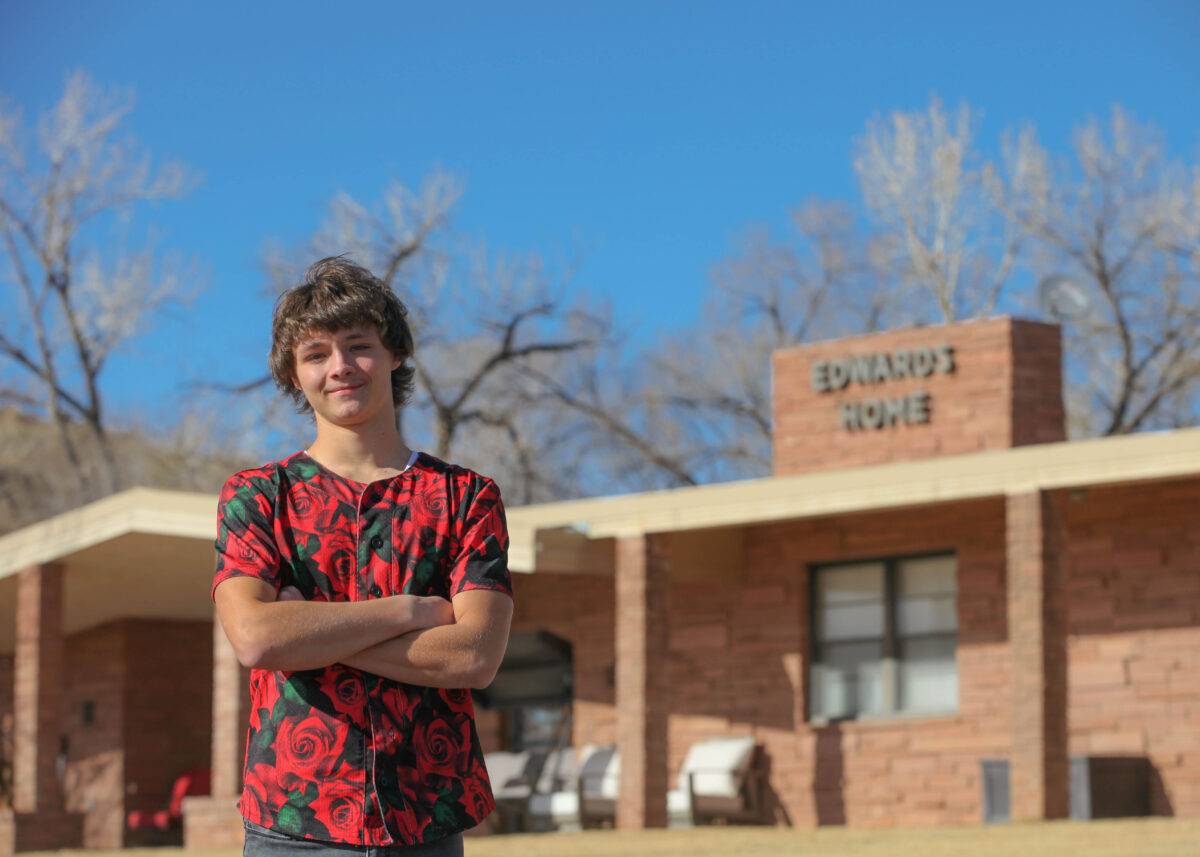 Hoping to Break the Cycle
Josh has competed on several Boys Ranch cooking teams, and he has gone to state in culinary competitions through Family, Career and Community Leaders of America after placing first at regionals.
"It has been a privilege to watch Josh grow and mature over the last several years," said Taylor Halsey, Josh's caseworker. "He has learned to use his many skills in positive ways. He is strong, personable, so smart and determined to meet his goals, and will do his best to push past every obstacle he encounters."
It's not just ambition: Josh has something to prove.
"I'm hoping to create something and break the chain, to show that my family can do something worth loving and making a difference," he said. "When I grew up, it was very much on the poor end of things. Here, I've been able to play football without having to worry about whether we can afford it or whether I can get a ride home. Am I going to be able to spend Friday nights playing football instead of working to get money?"
Thanks to donors, Josh said, the answer to whether he can play football and learn a life skill has been "yes."