Alvis Grant: One of Cal Farley's first boys gives back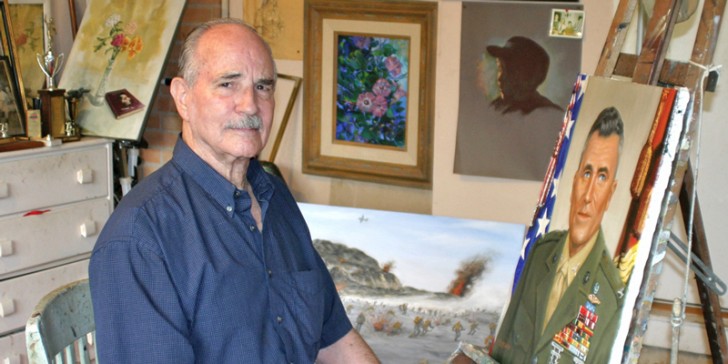 The Great Depression destroyed many lives and fractured countless families. Alvis Grant knows this all too well. When Alvis was 10 years old, his father left for work one day and never came back.
Alvis and his mother moved in with his aunt and uncle in Amarillo, Texas. It was there Alvis met Cal Farley at the Maverick Club, one of Mr. Farley's first youth outreach programs. Alvis learned the sport of handball from Mr. Farley – a sport he continues to play to this day (he has won numerous national titles and was inducted into the National Handball Hall of Fame).
"I remember Mr. Farley always told us, 'If you can't win, make sure the guy who beats you breaks the record,'" Alvis said. "I have taken that as my philosophy in life, too. Mr. Farley impressed upon me to be determined and, if you are knocked down, get back up and keep trying."
When Alvis was 15, he became one of the first nine boys invited by Mr. Farley to help start Boys Ranch. He arrived at the town site of Old Tascosa in 1939.
"We took care of the livestock and removed the moss from the swimming hole. I have very fond memories of my time there," Alvis said.
Alvis stayed at Boys Ranch only a few months. Because his mother needed him to go to work, he took a job as a sign painter. Then Alvis joined the Marine Corps, participating in four invasions in the Pacific during World War II.
Following the war, Alvis returned to Texas, to sign painting and handball. He also married and had two children. After 51 years in the sign-painting business, Alvis is now retired and can focus more on his other hobby, oil painting. Several of his paintings hang in the Marine Corps Command Museum, the National Handball Hall of Fame, the Flying Leatherneck Museum and at Cal Farley's Boys Ranch in the chapel, museum and Boys Ranch headquarters.
As one of the original Boys Ranchers, Alvis received thoughtful care and wise guidance. In return, Alvis wanted to give back to the place that helped shape his values and enrich his life, so he decided to fund a charitable gift annuity.
"The Maverick Club and the Boys Ranch changed my life, and I want to pay that forward," Alvis said. "I am still amazed at the wonderful things Cal Farley's does for at-risk youth and, with my gift annuity, I can continue to be a part of helping even more kids."