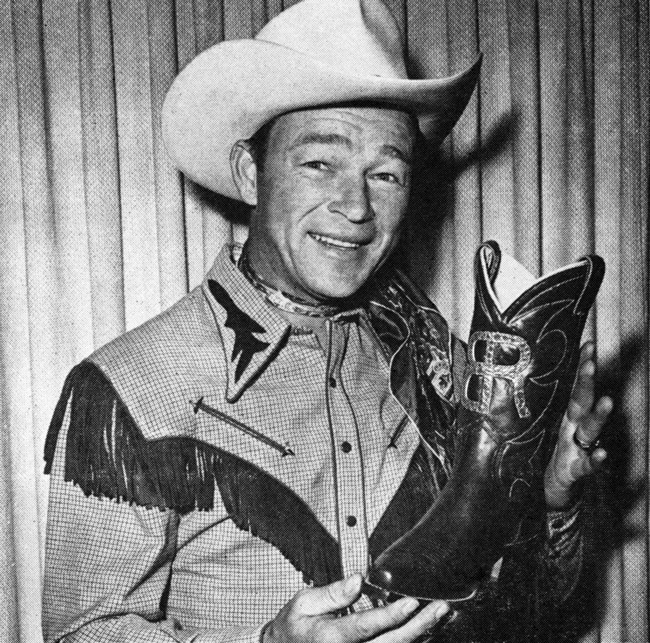 Cowboys have a distinct image in American culture. They stand tall, are men of their word and walk with an unmistakable confidence. And, like the old adage about the clothes making the man, no small part of that cowboy attitude is the self-confidence inspired by looking the part.
This fact was well known to the so-called 'king of the cowboys,' 1950s radio and TV star Roy Rogers. In 1953, Rogers decided to give all the boys at Cal Farley's Boys Ranch a special gift. He commissioned a bootmaker in Terrell, Texas, to measure each child's feet and custom-make a pair of black, blue and gold cowboy boots emblazoned with the Boys Ranch 'BR' brand for each boy. Rogers' gift came at a price of almost $8,500, at the time one of the largest single gifts ever given to Cal Farley's.
Decades later, a former board member and generous Cal Farley's supporter stepped into Rogers' proverbial boots.
"One of the things that motivated me all those years ago was what Roy Rogers started," said Harold Courson. "That really motivated me. Every kid needs a pair of hand-made boots!"
For many years now, Courson has made sure every boy and girl who graduates from Boys Ranch High School has a shiny, new pair of custom-made cowboy boots. Our seniors gather each February, at which time Bob Ross of Western Leather Craft & Ross Boot Company takes detailed measurements of our seniors' feet. Each senior gets to choose his or her sole style and type of leather.
Many of our seniors will wear them with pride to walk across the graduation stage or to interview for their first jobs.
For incoming senior Armando, 18, his Boys Ranch boots will be a symbol, one he hopes to one day display in his home for all to see.
"They're a symbol of accomplishment," he said. "Boys Ranch is my home, where I saw people cared, and loved me like a family."