AMARILLO – Sherman Harriman, son-in-law of Texas Panhandle icon Cal Farley and a key figure in the early development of Cal Farley's, has died following a lengthy illness. He was 93.
"Sherman dedicated his entire life to carrying on Cal Farley's legacy," said Dan Adams, Cal Farley's president and CEO. "It's because of people like Sherman that we can do the life-changing work we do now."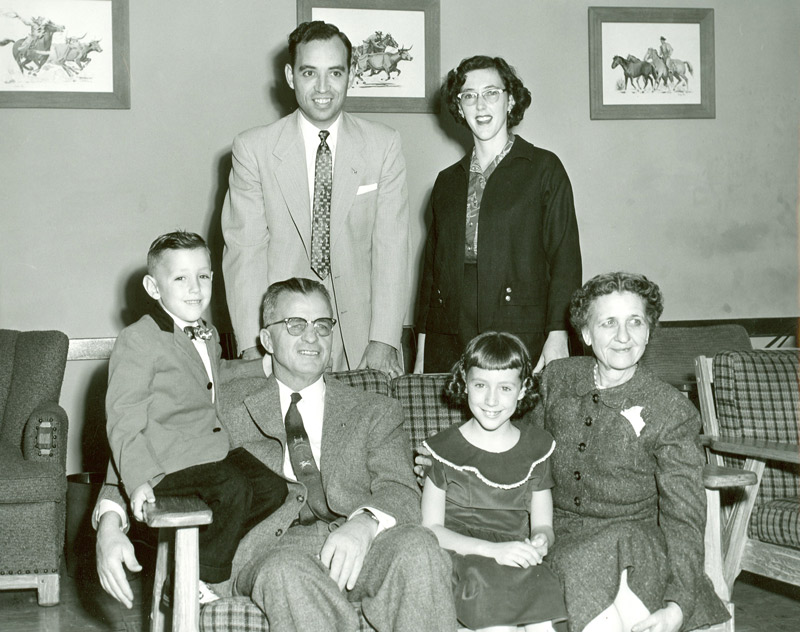 Harriman was born Nov. 14, 1922, in Gloucester, Mass. The son of one of Mr. Farley's friends and business associates, Harriman married Genie Farley on April 20, 1947. Just two years later, in August 1949, Harriman began a career that would encompass more than four decades with the organization his father-in-law started to meet the needs of at-risk boys. Over the years, Harriman's role at Cal Farley's encompassed such diverse disciplines as campus admissions, public relations and academic oversight. Many of the boys who called the campus home would recall Harriman discussing with them the potential placement at Cal Farley's held for their futures. Rodney Ruthart, chairman of Cal Farley's Board of Directors, and himself a Boys Ranch alumnus, remembers well Harriman's influence.
"I met Sherman in 1976 as a sixth-grade boy. I recall sitting down with him and, looking in his eyes, I could see he was sincerely interested in me and my future," Ruthart said. "Sherman Harriman was a man who could see the potential in me I couldn't always see in myself."
As Cal Farley's matured from a hopeful idea to a professional nonprofit, Harriman also was instrumental in preserving the history of the rugged hills that housed the Boys Ranch campus. He oversaw the restoration of the 1884 Oldham County schoolhouse that served those first Cal Farley's residents and helped guide the transformation of the 1889 stone courthouse from the first Boys Ranch dormitory into a museum charting the history of Cal Farley's and the pioneer town Old Tascosa, on which the campus was built.
Harriman retired in 1985, and in October 2012, he and Genie were named directors emeritus, in recognition of their lifetime of service to the thousands of children given new hope through their tireless dedication.
"Sherman had enormous pride in his service to Cal Farley's," Ruthart recalled. "That was never because of who he was, but because of what he was doing for the residents. He saw his work as a higher calling."