When we give our young people a chance to shine, they always do!
Recently, nineteen members from Cal Farley's Junior Fire Crew competed in the Annual Panhandle Firefighter's and Fire Marshal's Competition in Amarillo, Texas. Our boys and girls were among a select number of young people competing against adults from eight Panhandle fire departments for the best time in the Three-Person Hose Relay, Tug of War and Bucket Brigade.
The JFC is one of the many Experiential Learning Programs a young person can explore at Boys Ranch. Through ELP, boys and girls in our care can earn certifications and learn important skills they could apply towards future careers.
For the past six weeks, these remarkable young people have been preparing for the competition — a key to securing some big victories!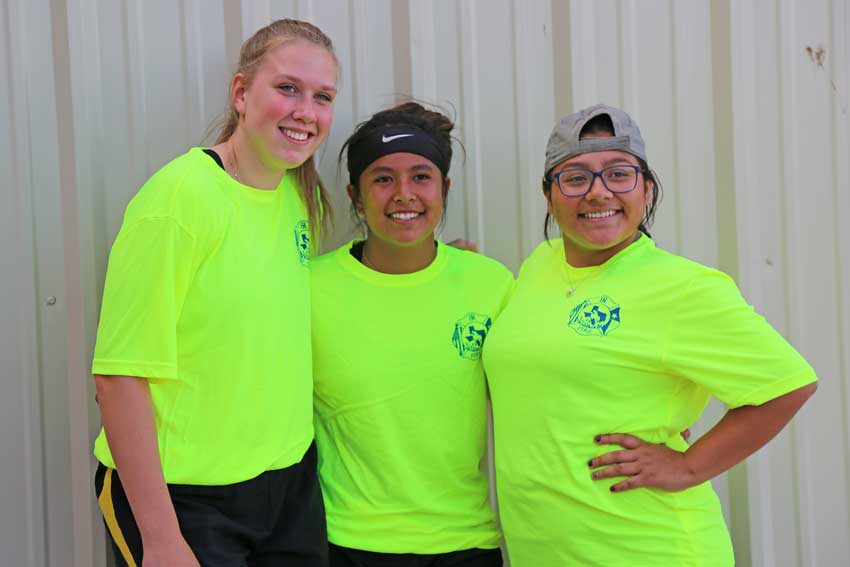 Anna, Oriana and Jewel won first place with their smoking hot run in the Three-Women Hose Relay, defeating 19 other teams!
Isaiah, Kenyon and David used their honed skills to place second out of 26 teams in the Three-Man Hose Relay.
In the Tug of War competition, Anna, Oriana, Sara, Journey, Jewel and Kierstyn planted their heels in the dirt and pulled their way to second place in the women's division.
Our boys, Kenyon, Gavin, Isaiah, Jonathan and Will, battled gallantly in the Tug of War competition, winning their first round in the double elimination bracket. In the end, though, our boys were outweighed and outpulled by their adult counterparts!
In the Bucket Brigade, an event where teams pass buckets of splashing water from one tank to fill another, Anna, Jewel, Oriana and Samantha placed second in the women's division, while Kaden, Zabrian and Joe placed second in the kid's division.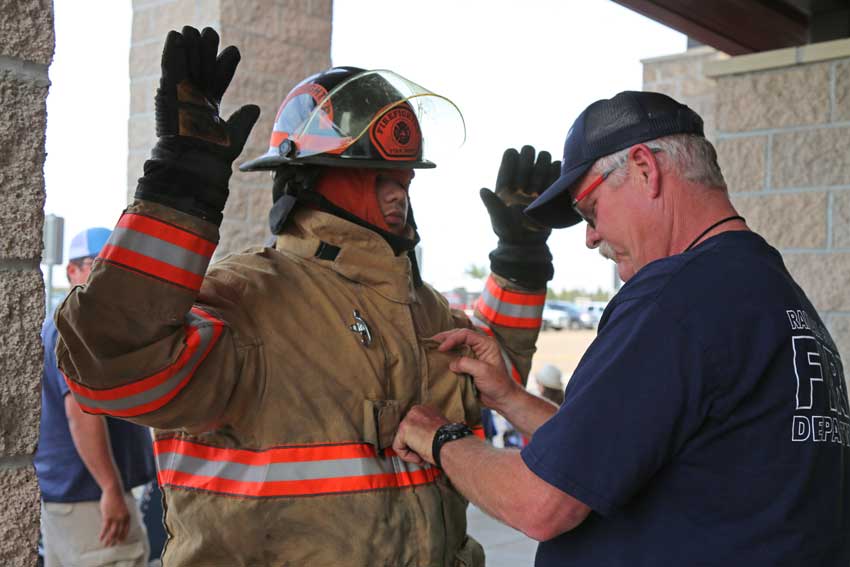 Several boys from Boys Ranch also competed in the Donning the Gear event. Among the contestants, Isaiah was able to get his fire gear on in 50 seconds. Although his time was remarkable, he did not make the top five.
"Any time we can get a young person out here to be able to put his or her gear on in less than a minute, they've really accomplished something special," said Troy Williams, Boys Ranch network project manager and fire chief for the Boys Ranch Fire Department.
Also competing this year were Tony, Nathan, David and Brayden.
Williams said that area fire departments have been especially helpful to the young people at Boys Ranch, donating various items to the program over the years, such as fire gear.
"They invite our young people to come and join them for this annual event," said Williams. "It's fun for us, and fun for them."
"I told the team after the competition, 'when one of us wins, we all win!" added John Hazel, Boys Ranch administrator of casework services and captain for BRFD who helps lead and train the JFC.
[metaslider id="18267″]