Xcel Energy visits Boys Ranch Experiential Learning Program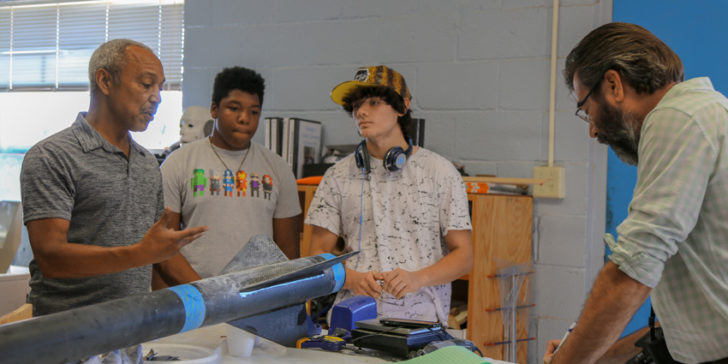 It's no surprise youth in our Experiential Learning Program have an exciting time learning how to put their skills and interests to practical use. Recently, Xcel Energy representative Wes Reeves visited the Boys Ranch Technology Lab to see firsthand how the company's support for our technology programs is making a difference in the lives of Boys Ranch youth.
"What people don't realize is our normal day in this shop is some other school's 'amazing,'" explained Barre Wheatley, emerging technology coordinator.
In the coming weeks, Cal Farley's will offer local media a chance to help us share with our community the important impact these ELP labs have in our children's lives!
Pictures from Xcel Energy's visit to Boys Ranch