Tom: Finding faith and a future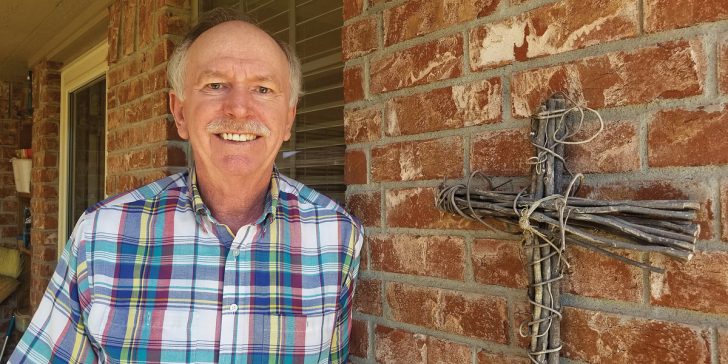 Tom minces no words when he talks about what a godsend Boys Ranch was for him and his four brothers when they arrived from El Paso in July 1964.
"My dad had run off," Tom said, "My mom was single, had no education, worked as a civil servant at the Army base. My brothers and I had a great deal of time unsupervised."
It wasn't hard for five rambunctious boys to find trouble.
"I got in trouble with the police when I was 8," Tom recalled.
He and his older brother had broken into a building. Someone in the juvenile system in El Paso knew about Boys Ranch and suggested it would be a safe, good place for the boys to have supervision, and be able to all stay together.
"Boys Ranch was a lifesaver for our family. But as a young person, I wasn't so happy about it," Tom said.
Already feeling his father's absence, and now being asked to live away from his mother was very hard. Tom felt a tremendous loss.
"There wasn't therapy, at least not like there is today," Tom explained. "Most of the adults were genuine and compassionate, and their goal was to keep you busy. The busier you were, the less time you had to mull over your own personal issues. We worked hard. We played hard. It was all about family. Not biological family, but our Boys Ranch family."
It took some time, but Tom said he finally realized there were many opportunities being offered to him and he should take advantage of them.
One was participating in agriculture education. Tom got involved in Future Farmers of America. His ag teacher was a great mentor who played a key role in his life and his career choice.
"When I was a junior in high school, I knew I wanted to be an ag teacher and I wanted to teach at Boys Ranch," Tom shared.
He graduated from Boys Ranch High School and enrolled at Texas Tech University, where he earned his degree in agriculture education. He returned to Boys Ranch and taught agriculture in what became a 33-year career with the organization. He eventually moved into administration work for Boys Ranch.
Tom lists off the things he learned at Boys Ranch: "Respect and self-respect, a work ethic, kindness, facing your fears, courage, and faith," he said, adding, "All these things transcend time."
Most importantly, though, Tom found a personal faith during his time at Boys Ranch.
"It was all God's intervention, His divine plan," he said. "My folks were Catholic, but I didn't know Who Jesus was until I got to Boys Ranch."
Tom remembers his nine years at Boys Ranch as a time when he was surrounded by caring, compassionate adults who had high standards and high expectations.
"They were hard-working, caring people who … also really held me accountable and they did that for me even after I left and ventured out into my adulthood."