Tom: Boys Ranch continues to pay off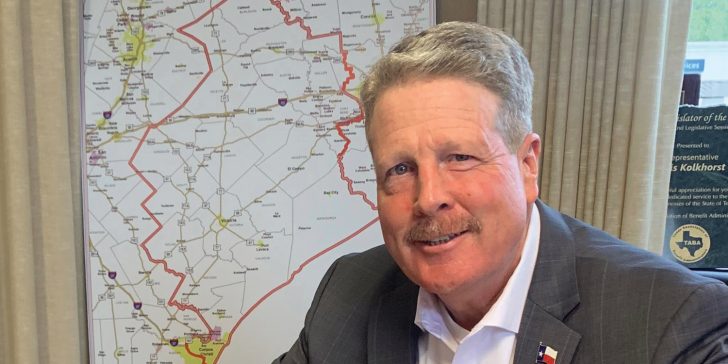 As Tom reflects on his time at Boys Ranch, he believes he received gifts that have continued to give.
But, Tom is not talking about gifts wrapped in pretty paper. He's referring to life lessons he's carried with him since his time at Boys Ranch.
Much of Tom's professional life has been one of working for nonprofits, teaching and currently serving on the Texas State Board of Education.
Tom is in a far different place now than he was in 1975. He was born into a broken home. He had a mother who deeply loved him and his older brother, but as the growing boys' needs increased, she needed help.
"My mother was a talented, educated woman, but she was not equipped to raise us on her own," Tom said. "There were times when there was nothing to eat. Christmas was tough!"
Tom's mother worked some distance away, and it was up to the boys to get ready and to school each morning. Most of the time, the morning routine went just fine. But as they aged, they increasingly just didn't make the effort.
"We were a couple of boys who needed the leadership of a dad," he said. "My brother began getting involved in drugs and alcohol and becoming increasingly belligerent and violent; I was just a kid without positive direction, susceptible to the same influences and going nowhere."
A Boys Ranch fundraising letter arrived in the family's mailbox in late 1974. The place it described seemed to be divine providence, an answer to his mother's desperate prayer.
The two brothers arrived at Boys Ranch several months apart in early 1975.
"We drove from California in my mom's 1969 Volkswagen bug, sleeping in the car when necessary and then overnighting in the Amarillo motel," Tom remembered. "We arrived at 11:05 a.m."
Tom describes his first house father, Horace Mann:
"His expectations for us were high and unyielding," Tom said. "We were to pursue excellence in everything and strive to be the best at whatever we did. Failure was not an option, and the drive he instilled in me has remained."
Tom also speaks eloquently about his Boys Ranch agriculture instructor, Guy Finstad.
"He was as much of a father figure to me as was Horace," he said.
Tom said Finstad ran a strong Future Farmers of America chapter. He took advantage of all the leadership training opportunities, serving as a chapter, district and staff officer, even working for the national FFA's staff at one point. As an adult, Tom taught agriculture for 13 years and then became the executive director of the Texas FFA Association, receiving national awards for his work.
Tom said his time at Boys Ranch was foundational.
"It was there that Chaplain Boyd Latchaw would explain to me the gospel of Jesus Christ, giving me the opportunity to respond," he said.
At Boys Ranch, Tom sang in the chapel choir, taught Sunday school and managed the chapel library. He went on to become an ordained minister.
Tom recalled Boys Ranch as a place that fostered his love of God and agriculture, traits he considers a very precious gift and on which he has often relied. He currently owns and operates a show-goat enterprise. He also previously raised cattle.
"The time I spent at Boys Ranch loading hay, moving irrigation, working and feeding cattle, milking cows gave me an understanding and respect for what it takes to succeed in agriculture," he said.
Tom's experiences at Boys Ranch, it turned out, were gifts, gifts that have lasted his lifetime.