Staff spotlight: Hollie Foshee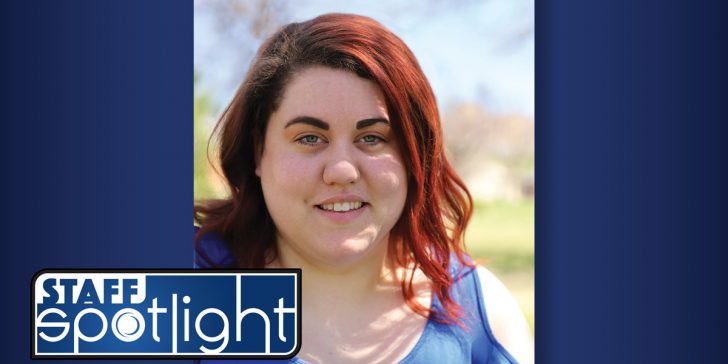 Age: 28
Title: Donor-services representative
Relevant qualifications/experience for your position: I was a resident for 6.5 years. I'm able to share firsthand knowledge with ranchers, guests and donors.
Immediate family members: Husband, Christopher, and daughter, Kymberlynn.
What is the best part of your job? I can meet guests and donors and hear their story and why they donate. Most of all, I love being with the children. I want to be the best possible example for them, as I had so many great mentors when I was a resident.
Describe the moment you realized how important your work/Cal Farley's is to the children we serve: I'm reminded every time I look in the mirror! I am living proof of what Cal Farley's can do for a young person. It is where I came from. The love, care and safety that I got was the most important thing to me. I felt accepted. I want to be able to do that for the children out here. I want them to have what I received. I want to make a difference for them.
What inspired you to seek employment with Cal Farley's: I truly want to give back what I received, what was given to me as a child out here. Cal Farley's changed my life.
What would you most like our youth to remember about you? I want them to remember me as the one that reminded them constantly that they are worthy of love, they must never give up and they must always lean on God. "Trust in the Lord with all your heart, and lean not on your own understanding. In all your ways acknowledge him and he shall direct your paths." (Proverbs 3:5-6)