THE BOYS RANCH HIGH SCHOOL FOOTBALL TEAM HAS TWO future stars right on campus, just waiting for their turn to throw, tackle and catch their way to victory for the Roughriders. The team will have to wait a little while – Isaac and Isaiah are still just 12 and 11.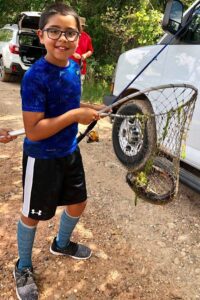 Boys Ranch has been an ideal environment for two energetic boys, giving them plenty of room to run, play and grow. Their favorite places on campus are the Dippel Activity Center, the football field and the outdoor track – all places where they can practice football with their friends.
Brothers Isaac and Isaiah are also roommates in Fischer Home. Like most of the Boys Ranch residential homes, Fischer Home sits in a neighborhood with a nearby park and basketball goals.
Isaac and Isaiah spend a lot of time outside, throwing spirals to each other on the grass and making up games with their friends on the playground equipment.
Isaiah wants to be a quarterback. 
"I like playing quarterback and wide receiver," Isaac said. "I like catching best."
Recreation is a safe space for many Boys Ranch residents. While games can be competitive, no one is keeping score if a child wants to shoot hoops for an hour before starting homework.
"Activity helps our kids regulate themselves," said Shelli Miner, director of youth activities, who has an office at the Dippel Activity Center. "Recreation is one more way to engage our youth and build those important relationships."
Recreation helps residents stay in shape, she added.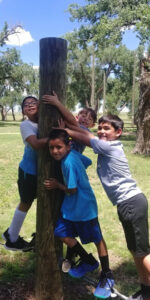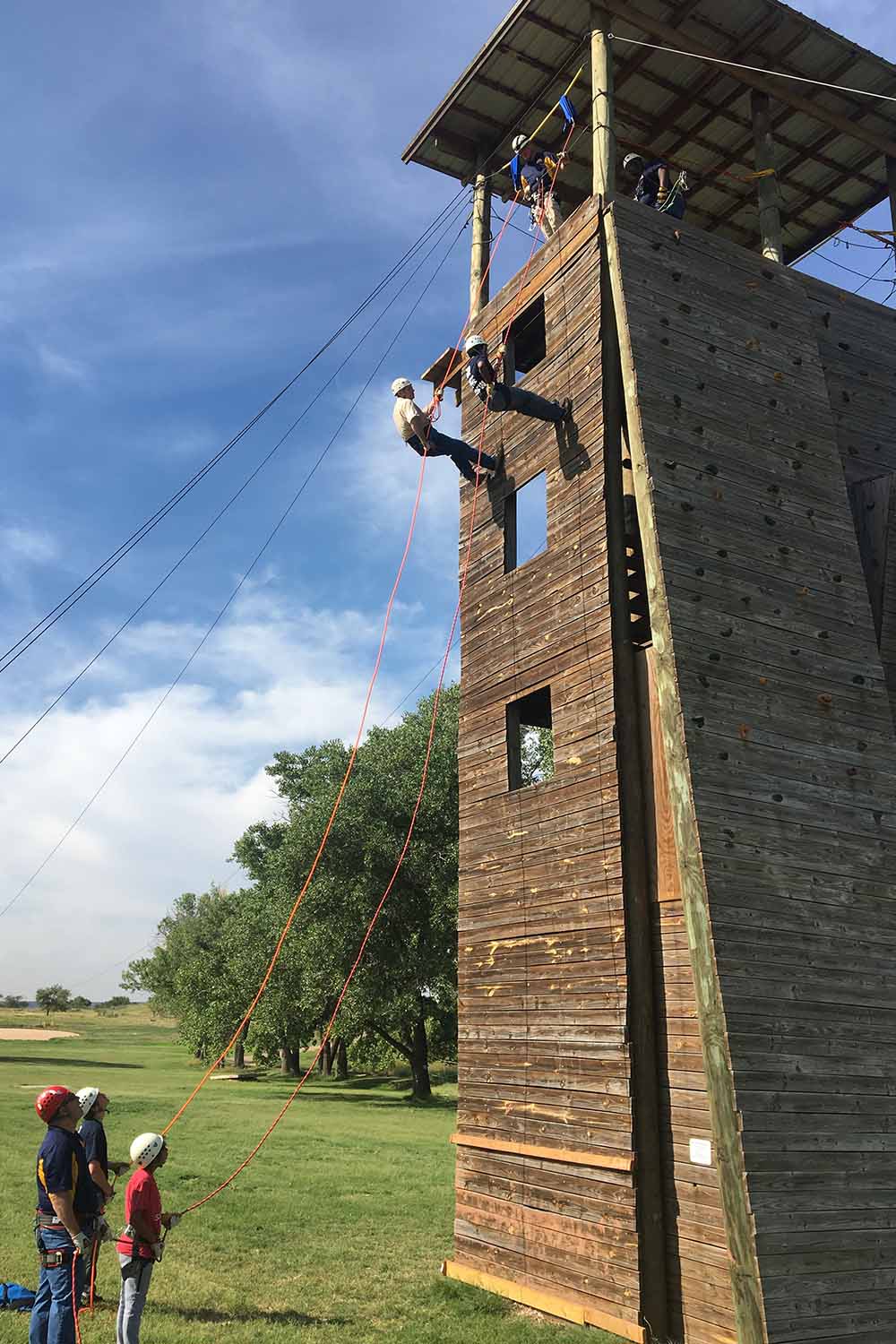 "There are a lot of kids who are in circumstances where they don't do anything active," she said. "We try to make sure they have plenty of opportunities here at Boys Ranch to be busy outside of their houses."
Some children have never been able to compete on organized teams, but they are able to do so at Boys Ranch.
"Their circumstances have never allowed some of our residents to do that," said Miner, whose degree is in recreation. "We try to introduce them to things like nine-square or ultimate frisbee to help them understand that recreation comes in all forms."
Bivins Recreation Area Extends Opportunities
Another recreational opportunity for Boys Ranch residents is at the Bivins Recreation Area across the highway from the main campus. During the COVID quarantines, many houseparents used those facilities to take their residents to kayak or stargaze or to enjoy a hayride. These activities keep young minds and bodies active.
"They like to hike the trails over there," Miner said. "The important part is to get them outdoors so they can enjoy the fresh air and form peer relationships."