Nicole: A teacher pouring herself into her profession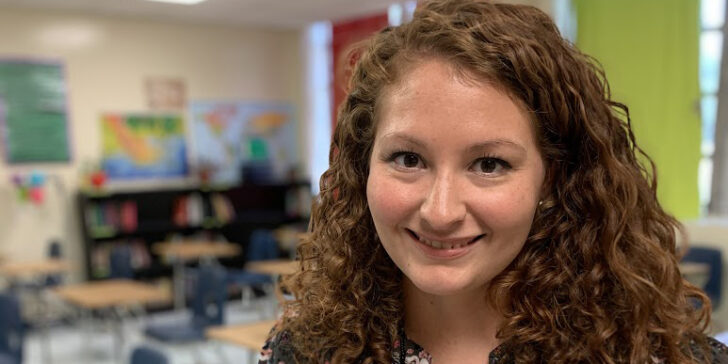 An eighth-grade English language arts teacher in Petal, Miss., Nicole has set a simple goal for herself.
"I plan to be the best teacher I can be!" she said.
Well, maybe there are one or two other things she wants.
"I want to stay where I am right now. I've had enough moving. I want roots, and I want to pour myself into a community, like so many others have poured into me."
This young wife, mother and teacher is doing just that, improving her community while she continues to receive her college education with the help of a Cal Farley's Boys Ranch scholarship.
Nicole is a former resident of Girlstown, U.S.A., once the Boys Ranch community for young ladies before Boys Ranch became a co-educational campus and began transitioning its female population to Boys Ranch.
"Before Girlstown, all I knew was chaos," Nicole recalled. "Moving homes, sleeping on the floor or a loaner bed. Mental illness. Abuse. Always a different school. My adoptive family was sure I'd show back up at 14 with a baby on my hip. And, I probably would have, were it not for Girlstown."
Nicole said when she went to Girlstown at age 12, the experience gave her the gift of seeing how happy and hopeful her life could be.
"It gave me hope for a different future," Nicole said. "I didn't have to be what I'd seen modeled. I could be the 'good girl.' I was capable of making good grades before. At Girlstown, I learned it felt good inside to accomplish things, so I started wanting to make good grades and good choices."
Nicole said Girlstown also taught her about responsibility, about how some things are non-negotiable, regardless of what excuses she was tempted to make.
"I distinctly remember my housedad telling me on one particularly cold morning that I wasn't getting my breakfast until I fed my goat," Nicole recalled with a laugh.
Nicole's early childhood was, in her own words, an incredibly turbulent ride. Born to teen parents who had their own issues, she stayed with one family for nearly five years. They had hoped to adopt her. Her mother objected at the last moment and waged a custody battle to get back her daughter.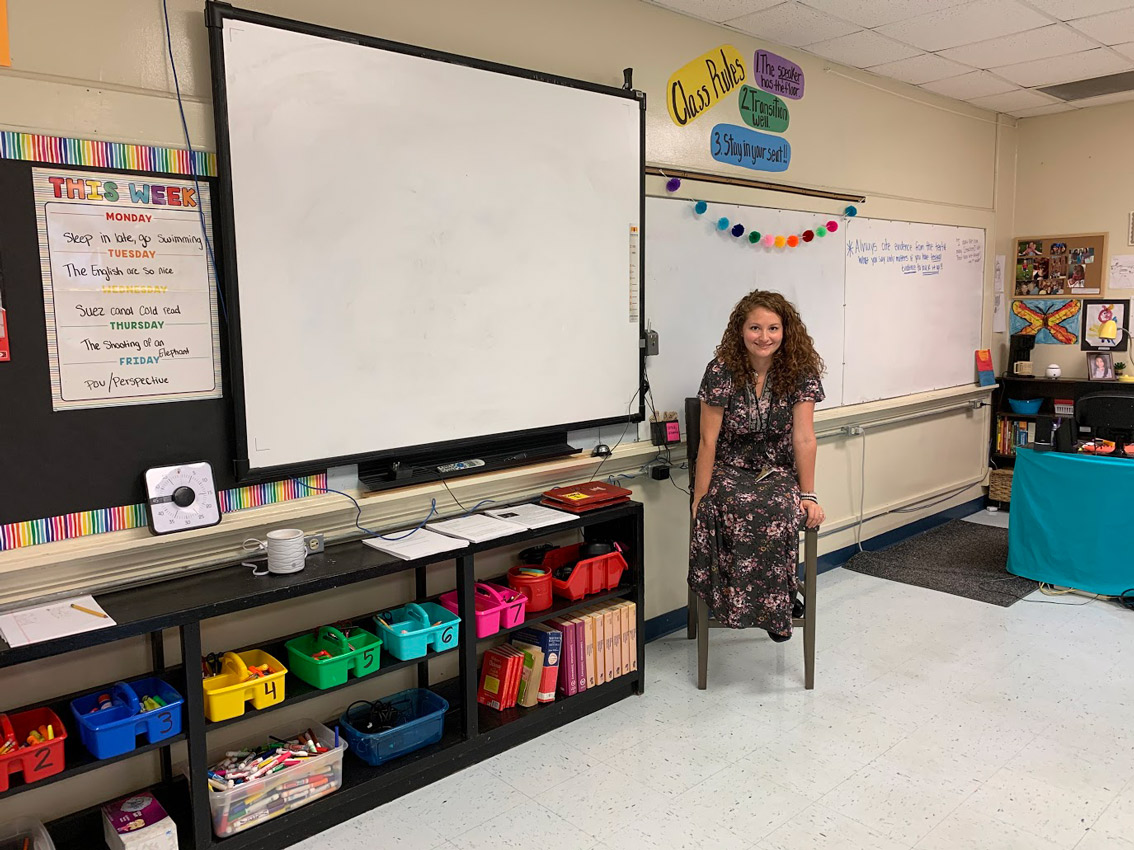 At age six, Nicole was back living with her birth mom in an environment she described as far less than ideal.
"I lived with a lot of different people. I didn't know how to process everything that was happening in my home life. I acted out at school. Teachers hated having me in class, and I was perpetually at the top of the discipline ladder. I wound up in alternative school right before my mother reached out to Girlstown. I got accepted to Girlstown, and almost immediately did a 180."
Nicole's memories of Girlstown are fond ones.
"I remember my housemom's biscuits and gravy on Saturday mornings, and the sunflowers that lined the apartment where they lived," Nicole said. "I loved the long talks late at night with my housedad, who humored the plethora of questions I had about politics, government, running, science and everything else imaginable."
At age 15, Nicole reunited with her family. She graduated from high school in 2007 and that fall enrolled at William Carey University, a private Christian liberal arts college. She double-majored in history and biblical studies, receiving her bachelor's degree in 2011.
"I started my master's program in 2012, but my husband and I had our first daughter that year and we also moved out of state," Nicole said.
For the next seven years, Nicole was a stay-at-home mom. She and her husband went on to have two more children and are now raising three little girls. Nicole started teaching in December of 2019, when she had an opportunity to fill a job mid-year.
Nicole is working on a master's program in Art of Teaching, an education degree she plans to complete next year.
"After I finish my master's next spring, I want to start a competitive speech-and-debate program at my school," she said. "In two years, I will be eligible to start the process to get my national boards. I intend to do that so that I can be a nationally board-certified teacher."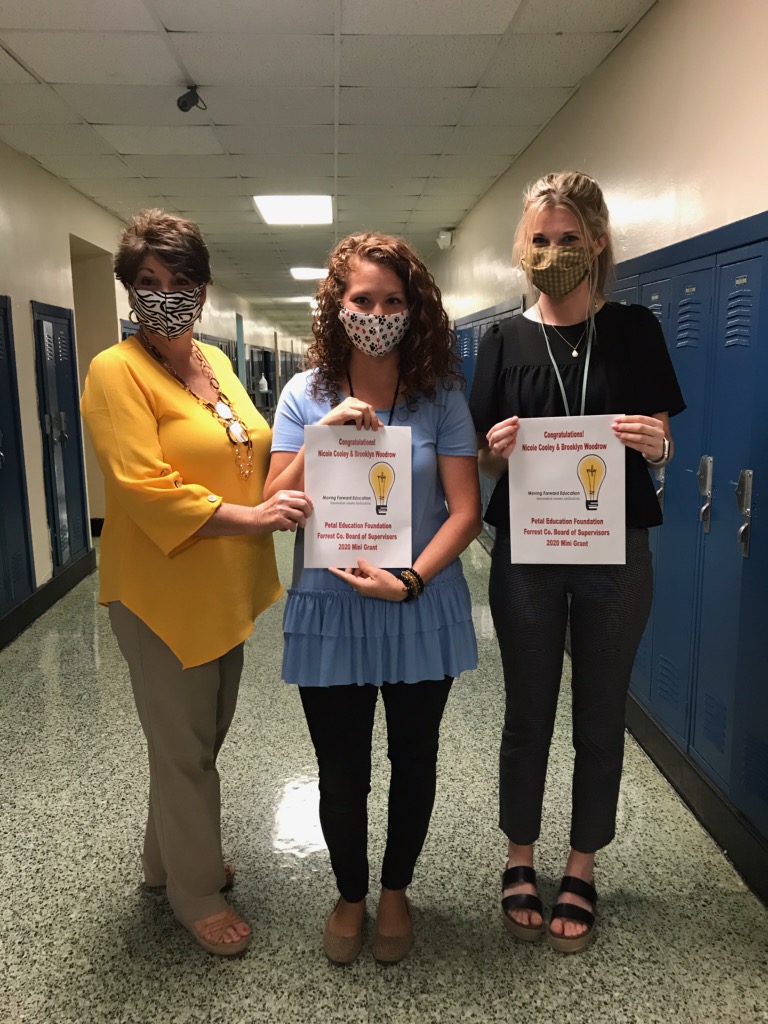 Nicole said her experience with the Boys Ranch organization taught her to never underestimate young people.
"Even the most difficult kids are capable and worthy of being saved," she said. "People think I'm crazy today when I tell them I've gotten kicked out of schools. They can't imagine me being that same girl. But I am that girl. And, if I can turn my life around, the difficult kids I sometimes encounter in my classroom can, too. I want people to realize that who kids are now is not who they have to be. They can be more. They just need to be shown a better future, much like I was shown one at Girlstown."
Nicole recalls well the mentors from her time at Girlstown who had the most profound influence on her.
"Ms. Chapman was my math teacher. I was a weird kid, and horrible at math, but I wanted desperately to feel and be normal," Nicole said. "She gave me that gift. She treated me like a normal kid. She had me over on the weekends to hang out with her daughter, and always stocked her fridge with orange soda and pizza rolls just for me."
Another teacher also made a strong impact on her life.
"Mr. Coen, my gifted-program teacher . . . I'll never forget him driving out to my cottage at Girlstown one day to deliver the news that I'd made it to state for my University Interscholastic League event. I felt so special! This, after a lifetime of being the kid no teacher wanted in their classroom. The most beautiful aspect of public education for me is that we take all the kids, and we equally give them all our best. Ms. Chapman and Mr. Coen gave me their best, and I will carry on their legacy for my entire teaching career."
Nicole's determination to spend her life giving back goes beyond her profession, though. She and her husband lead a fourth-grade Sunday school class at their church. In the past, the couple has volunteered on mission trips, helped at a local program for homeless men and also were involved in a women's shelter.
Looking back on her youth, Nicole said she simply can't thank the donors enough who have made her education possible.
"I would have made it through college no matter what," Nicole said. "I'd have worked three job sand lived on Ramen noodles if that's what it took. But I didn't have to because of Boys Ranch donors. I only had to work one job, so I was freed up to compete on my college's speech-and-debate team. I was on the lead team for our Baptist Student Union, and had a blast growing spiritually and volunteering with them. I spent my summers and breaks all over the world — Malaysia, Singapore, Egypt, Jordan, Peru, the Palestinian Territories and Israel — sharing the gospel and my testimony."
There's no doubt that at Girlstown, Nicole found her light. And, she continues to share that glow wherever she goes.
"Through Girlstown and Boys Ranch and the freedoms they've provided for me, I was able to discover who I am and who I want to be," Nicole said. "I could never say thank you enough for this precious gift."