Texas Panhandle chapters have shopped with children for 49 years.
Happy chaos filled Kohl's in Amarillo as Lions Club chapters from the Texas Panhandle treated children from Boys Ranch to new coats and shoes.
Lions Club members took time from their Sunday afternoons to accompany children ages 13 and under at Kohl's in Amarillo for a shopping spree.
Lions helped the children choose new shoes and coats of their liking.
"Look at these shoes," one boy said to another, showing off his new pair. "This is called fashion."
Kohl's gave a discount on the purchases to maximize the dollars for each child.
Lions Club members took the time to meet and shop with the children.
"Lions Club is pleased to sponsor the Cal Farley's Boys Ranch Coat & Shoe shopping event this year," said James Anderson, who organized the event for the Lions. "This will be our 49th year of partnering with Cal Farley's Boys Ranch to purchase clothes for needy children. We feel it is important to help address the needs of the most vulnerable in our community.
"We are so grateful to Kohl's for hosting this event and appreciate all their help to allow our dollars to do as much good for the kids as possible. Lions Club volunteers who shop with the children find they are as blessed as the children for participating. This event is the epitome of our Lions Club motto — We Serve."
Anderson joined up with a young James from Boys Ranch, and together, the James Club scoured the store for just the right items.
The shopping excursion was sponsored by Lions Clubs in District 2T-1, which includes clubs in the Texas Panhandle from Childress to Tulia to Hereford and north. Those generous clubs raise the funds to clothe the children.
Another Lion, Jerry Whatley, helped Stetson search out more red clothing items to match the red shoes and shirt Stetson was already wearing.
Whatley, the district governor, said the annual event is special for him.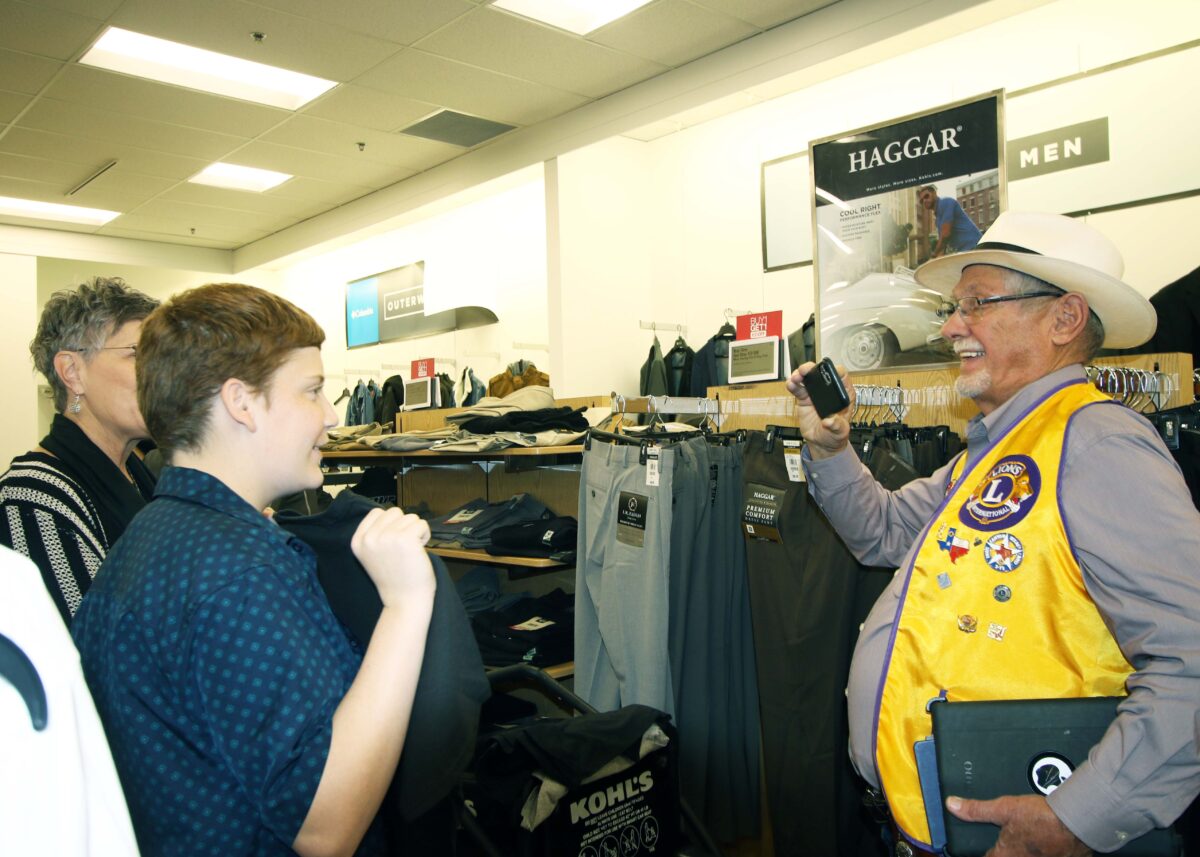 "For 49 years, Lions Club members have been faithful to share with at-risk children," said Mark A. Strother, Boys Ranch interim president and CEO. "Year after year, these men and women have seen a need and have filled it."
Some Boys Ranch youth might not ever have taken home new clothing from a store, Strother said. This week, they went back to the ranch with bags of new clothing.
"We appreciate the big hearts of these Lions who not only provide these nice things but then take the time to personally help our children shop," Strother said. "They will certainly remember this day."