Boys Ranch youth honor America's veterans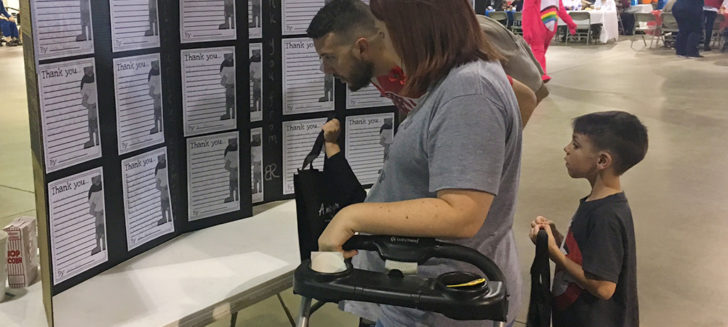 Youth from Cal Farley's Boys Ranch participated in a Veterans Day event this weekend to demonstrate appreciation and welcome home those who have served our nation in the armed forces.
The 10th annual Amarillo Veterans Affairs Welcome Home Celebration was held from 1 to 3 p.m. Saturday at the Rex Baxter Building on the Tri-State Fairgrounds in Amarillo, Texas. The second year for Boys Ranch youth to be involved in the event, Cal Farley's residents helped veterans with the complementary lunch provided by a regional supermarket chain, carrying their plates, providing drink refills and clearing tables. Later, they visited with the veterans in attendance, sharing thank-you notes written by a class of their younger peers at Mimi Farley Elementary School.
As the veterans passed through, our youth enjoyed hearing the veterans' stories and sharing a few of their own. This kind of interaction also serves a broader programmatic purpose for Cal Farley's youth, helping them put into practice the socialization skills they've honed at Boys Ranch, and it's a way for our youth to join their community in thanking our veterans for their service and sacrifice for our nation.