Cal Farley's dedicates 28th home at Boys Ranch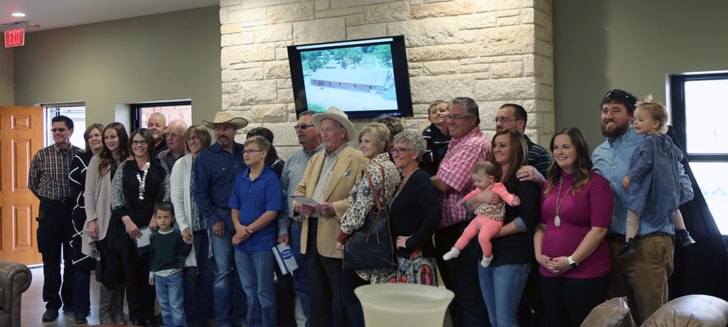 For the first time in 15 years Saturday, the Cal Farley's community gathered to dedicate a new group home on its Boys Ranch campus.
"This home is a tribute to the generosity of Mr. Harold and Joyce Courson and Mr. Tanner Alexander and his family, who provided more than $1.5 million to build it," Adams said. "Even more importantly, it's a testament to the faith shown in Cal Farley's Boys Ranch by thousands of donors across the United States for nearly 80 years."
In addition to the construction cost, more than 5,500 Cal Farley's supporters across the United States provided more than $430,000 to furnish and operate Waldrip Home in its first year.
"The opportunity this new home provides to carry out Cal Farley's mission is impossible to overstate," Adams said. "I'm honored to lead this fine organization as we add our first new home in more than a decade."
The 28th such home at Boys Ranch, Waldrip Home is named for Lamont Waldrip, a longtime Cal Farley's house parent, teacher, program director, superintendent and board member. Like each home at Cal Farley's Boys Ranch, Waldrip Home will house up to 12 youth, and has two private apartments for house parent couples who care for and mentor its residents. The young people who live in Waldrip Home will experience family life here, dining together as a group each evening and on weekends, and gather here each Wednesday night for group Bible study and prayer.
Cal Farley's opened in 1939 with just nine boys living in an 1889 stone courthouse building on the remnants of a former frontier town. Boys Ranch has grown through the years to support nearly 300 boys and girls from across the nation. Some 12,000 young people have lived at the campus in its 78-year history.
Related story: http://www.newschannel10.com/story/36821694/boys-ranch-opens-new-home#