Slide show: Hamilton Home boys take on 'The Gauntlet'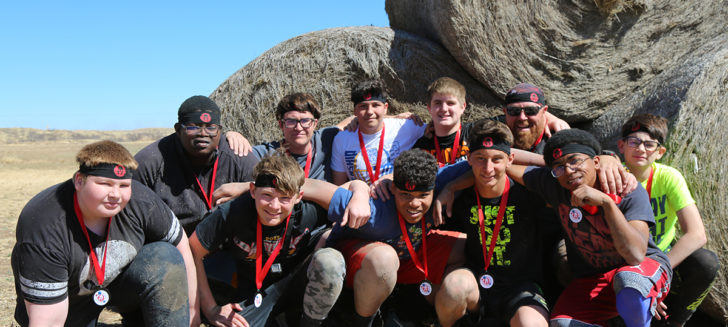 What better way to enjoy Spring Break than an obstacle course?
Inspired by the feats they saw on a popular reality TV show, the young men of Boys Ranch's Hamilton Home approached our Adventure Department about creating a special challenge course to test their mettle. With a little thought and planning, the course came together. When it was done, obstacles like the log carry, spear throw, tire roll and more had earned the nickname 'The Gauntlet' among the boys and their mentors. Each challenge Zakary, Michael, Devon, Jacob, Tony, Kenyon, Mitchell, Chris, Brady and Eli tackled was designed not only to fill their day with physical fun, but to reinforce values like teamwork and friendship.
The Hamilton Home boys, Adventure Department team members and those gathered from other homes all agreed it was an exhilarating, if exhausting, experience. The boys came away already dreaming about ways to make the course bigger, challenging and more fun next time. A number of their peers from other homes are eager to try out the course, too.
So, don't be surprised if 'The Gauntlet' reappears again soon.