PHOTOS: Boys Ranch homes adorned with festive Christmas lights; alumni judge youths' efforts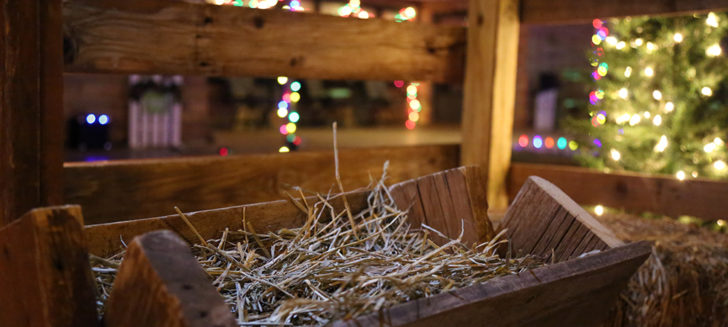 The group homes at Cal Farley's Boys Ranch shone with festive lights Saturday, in an annual tradition that's been part of the Christmas season for at least 12 consecutive years.
Each year, the boys and girls living at Cal Farley's Boys Ranch decorate their group homes with colorful lights and decorations. At 7 p.m. Saturday, a group of Boys Ranch alumni from the Cal Farley's Boys Ranch Alumni Association drove through the campus, viewing each brilliantly decorated home, judging each display's aesthetic and creativity.
"This is a fun way to encourage all our children to experience the spirit of the Christmas season," said Dan Adams, Cal Farley's president and CEO. "And, we're grateful to have our alumni association involved, too. Christmas is a time for families to come together, so it's especially meaningful to welcome home some of our past residents for this event."
Saturday's excitement has roots that go back at least 40 years, but the practice of having Boys Ranch alumni judge their successors' decorating skills has been an annual tradition since 2005. The judges' picks for the top three homes this year will receive a monetary award, with the winner laying claim to a traveling trophy marking their success until next year's event. Winners will be announced after the annual Christmas cantata, to be held Sunday, Dec. 17.
Nearly 250 boys and girls between the ages of 5 and 18 live, learn and play at Cal Farley's Boys Ranch. While many will visit their families at Christmastime each year, a number remain on campus. Cal Farley's prepares a number of special activities for these children, including home Christmas parties and visits from a certain jolly old elf, in addition to the more routine Christmas-themed projects they might enjoy in their homes.
"Events like this create normalizing experiences for young people who may not have always associated Christmas with joy or good times," Adams said. "As childcare professionals, it's important that we help our youth feel the full warmth of the Christmas season."
Related story: ABC 7 Amarillo – Boys Ranch light contest encourages fellowship