PHOTOS: Boys Ranch Easter egg hunt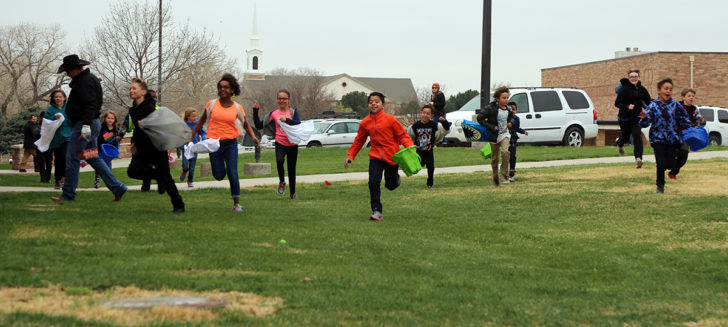 About two dozen young people gathered Sunday afternoon at the Dippel Activity Center for this year's annual Boys Ranch Easter egg hunt.
After separating into groups of elementary and middle-school-aged children, a brief discussion reminded children and adults alike about the holiday's true meaning. Then, after going over the basic safety rules, the boys and girls were off and hunting for colored eggs filled with candy and prizes. Some of the plastic eggs were 'hidden' in plain sight, while others required a little more creativity to find.
"Come look what I found!" one girl giggled to a friend after discovering a large teal egg perched in a tree branch.
The young people ran around the activity center, Blakemore Middle School and across to the campus baseball field — anywhere an egg might be hiding — filling baskets, buckets and bags with their brightly colored rewards. In less than 30 minutes, the eggs were collected and the children were inside laughing, sharing stories and examining their tasty catch!