Area Lions provide clothing for Cal Farley's youth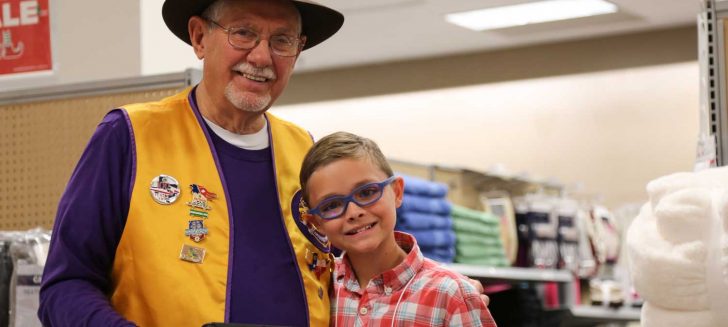 AMARILLO – Members of Texas Panhandle Lions clubs assisted children living at Cal Farley's Boys Ranch campus, during the clubs' annual Lions Coat & Shoe event on Sunday, Nov. 13, at Sears' Westgate Mall location.
Since 1969, area Lions Club members have helped at-risk children being served by Cal Farley's, making sure each has a winter coat and new shoes to wear. Area Lions Clubs support Cal Farley's life-changing work by raising funds each year to provide these essential items. This year, more than 50 boys and girls benefited from the Lions' support.
On Sunday, each Lion was paired with a child. The volunteer shopper and child selected clothing items from a shopping list of most-needed items for the child. Sears offered a discount so Cal Farley's residents were able to maximize the value of the Lions Club's generosity.
Cal Farley's Senior Vice President of Development & Marketing Susan Carter said support from individuals, businesses and organizations like the Lions Clubs provides important help for the children at Cal Farley's.
"Cal Farley's is grateful to the Lions Clubs for continuing this special shopping tradition," Carter said. "We appreciate the tremendous support our donors and partners provide to our youth. It helps inspire the young people we serve to continue changing their lives."
Photos from event