Cal Farley's residents to showcase projects in annual 'maker faire'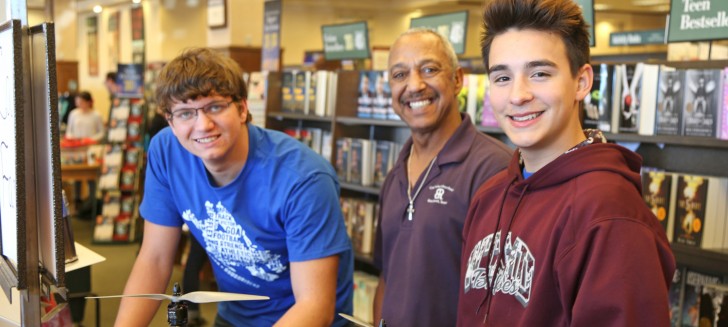 AMARILLO – Residents of Cal Farley's flagship campus will showcase their technological prowess Saturday at a nationally sponsored event designed to highlight the contributions made to society by creative technological expression.
Participants in Cal Farley's Community-as-Lab program will display their projects at the Barnes & Noble Mini-Maker Faire from noon to 6 p.m. Saturday at the bookseller's Amarillo location at 2415 Soncy Road.
Developed in 2010, Community-as-Lab is a program that helps Cal Farley's residents learn the real-world applications of the concepts they learn in school. C.A.L. learning labs subjects as diverse as rocketry, 3-D design, and robotics.
"Community-as-Lab is (an) … effort to use the whole community as a learning lab for the youth," said Cal Farley's Executive Vice President Mark Strother.
Essential to the program, Strother said, is understanding how the approach empowers residents by letting them choose learning projects based on their interests. This helps engage them in their activities and shows them the power of their unique talents.
"One of the main motivators in school," Strother said, "is when (you see) the application in the real world … Getting (residents) involved in all of these things can motivate them back in math class, science class, history and writing."
Some of the projects Cal Farley's residents will display this weekend include:
A humanoid robot whose parts were 3-D printed and assembled by Cal Farley's residents
A submersible remote-operated vehicle
A hex-copter
More amazing cutting-edge projects!
Learn more about Cal Farley's Community-as-Lab program on our website at calfarley.org/community-as-lab/. More information on the Barnes & Noble Mini-Maker Faire is available at barnesandnoble.com/h/makerfaire.
Click an image to view photos from the event!