Cal Farley's Boys Ranch hosts local hockey team for team-building fun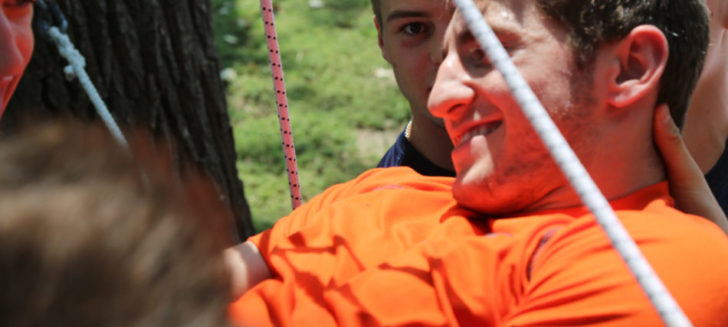 Cal Farley's hosted the Amarillo Bulls of the North American Hockey League at our Boys Ranch campus on Friday. The Bulls enjoyed lunch with some of the boys and girls who call Boys Ranch home, then took a tour of our campus to learn more about the life-changing programs that help those young people create better lives for themselves.
Bulls team members got to meet the horses our youth ride in the annual Boys Ranch Rodeo and learned how our equine programming helps youth of all ages build healthier relationships that will serve them throughout their adult lives. Next, they toured one of our group homes, and heard a longtime house parent share what it's like raising up to 12 boys to be outstanding young men.
Finally, the team took on the challenge course, designed by Cal Farley's Adventure Department not only to test physical skill, but — more importantly — to build communication and teamwork. From crossing imaginary gorges to slipping through giant spider webs and facing teetering platforms, these athletes rose to the challenge. More importantly, they bonded in the shared experience and gained a valuable understanding of the importance and profound impact communication has on our relationships with others.