Boys Ranch youth learn about potential career paths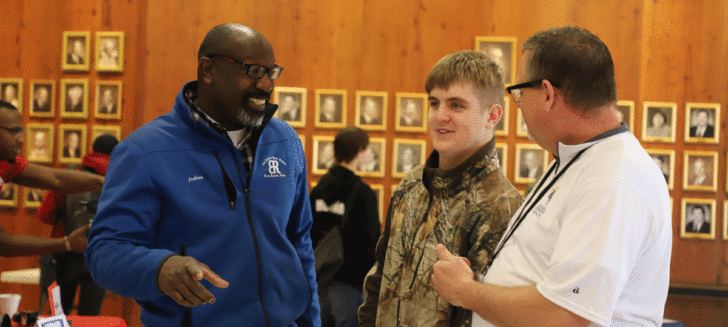 Boys Ranch recently welcomed representatives from 36 colleges, trade schools and businesses to our picturesque campus. Boys and girls in our care learned about many potential career paths and opportunities they could pursue one day.
"I believe the kids having a vision for their future is critical to everything we do out here," Kelli Boydstrum, Boys Ranch High School counselor, said about the experience. "They need to know what their options are."
For some of our young people, the day was a fun way to learn about their options as they consider the next step in their lives.
"I'm thinking I want to go into the Army, and so I got some information on that," said Jacoby, a 16-year-old sophomore. "But, I'm really interested in music production … I was able to learn about some programs in this area, like the music-production program at West Texas A&M (University)."
For others, the experience already is helping lay a foundation for the future.
"I want to go into the Navy. I want to be a welder," Makenzie, a 16-year-old junior, said with excitement. "I found out I can be assigned to a recruiter right now and begin the process that will have everything in place when I graduate next year."
Pictures from Career Day at Boys Ranch High School
[slideshow_deploy id='16355′]