Boys Ranch plans second annual First Responders Day event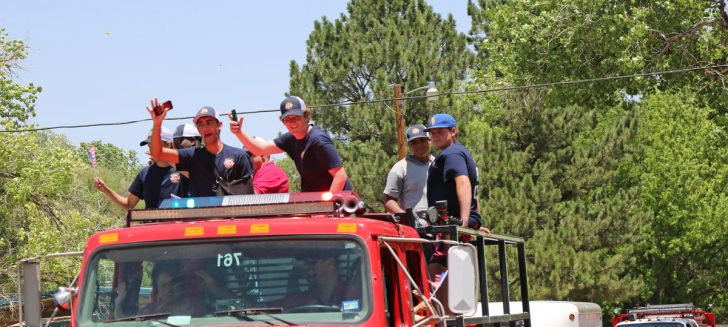 Boys Ranch will roll out the red carpet Friday for the second annual First Responders Day, welcoming this important group of professionals here for a day of mentoring and appreciation.
More than 30 agencies have indicated they will participate in the 10 a.m. to 2 p.m. Boys Ranch-only event, more than double the number of participants from last year.
This event, which combines the fun of show and tell with lunch and a job fair, will allow Boys Ranch residents and staff a chance to examine police cruisers, SWAT vehicles, ambulances, fire-fighting equipment and military transport vehicles. More importantly, our young people will be able to converse with these individuals, gaining first-hand knowledge about what all is involved in their professions. The agencies participating are prepared to provide details on any employment opportunities which may be available to our residents, now or in the future.
Youth who participate in the Boys Ranch Experiential Learning Program will display some of their work during the day. Among these groups will be the Junior Fire Crew, a team of our residents interested in pursuing careers as firefighters and emergency medical technicians.
The Junior Fire Crew will stage a water polo demonstration, a unique firefighters' take on moving something from one place to the other in fast order. Spectators who are within the target range may enjoy a spray of cold water on what's going to be a really hot day in the Texas Panhandle.

Boys Ranch itself has a fully functioning fire department and a 24-7 ambulance service which, in addition to providing protection and emergency services to c, responds to highway accidents, fires or other emergency situations occurring within Oldham County.
"We will provide mutual aid anywhere we are asked based on weather conditions and campus coverage," explained Boys Ranch Director of Environmental Health, Safety, and Compliance Leon Hollis.
"To close this year's event, we will have a parade of lights from our local area responders as they leave campus," said Luke Benton, Assistant Administrator for Internal Services. He explained vehicles will travel down Julian Bivins Boulevard with lights flashing and sirens blaring. Benton said some of the homes and groups on campus are making signs to hold up along the parade route to help thank these professionals for supporting Boys Ranch.