Boys Ranch youth to be featured on KFDA News Channel 10 for poster win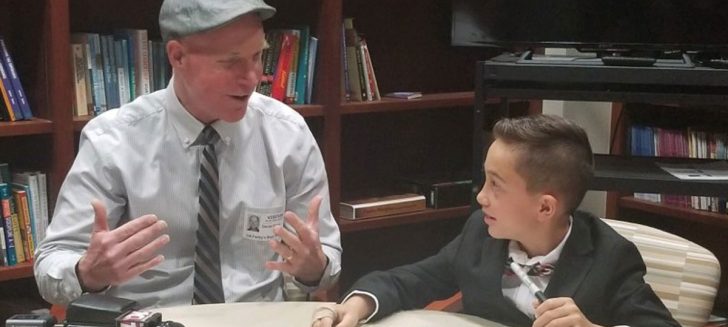 As Casey took a pen and meticulously drew his best version of lightning, KFDA News Channel 10's Doppler Dave visited with him about the weather.
"Did you know that every second, at least 100 strikes of lightning are happening somewhere on the earth," Doppler Dave inquired.
Doppler Dave was on the Boys Ranch campus Thursday, Apr. 18, to interview Casey, a second grader at Boys Ranch, who recently placed second in a regional severe weather poster contest through Amarillo National Weather Service. The special feature will appear on KFDA Channel 10's "Good News" segment tonight at 10 p.m.
Photos from Casey's interview