Boys Ranch youth dish out success at culinary competition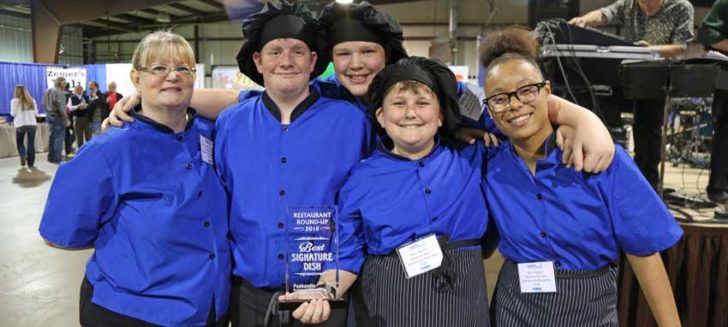 There were tastes aplenty Thursday night at the annual Restaurant Roundup culinary competition. At the student level, the Boys Ranch culinary team served up a big win in the Best Signature Dish category, topping two other area high schools. The Best Signature Dish award incorporates the best use of ingredients to create the best dish in the competition.
"The students were elated with this win," said Linda Horton, team coordinator. "I can't explain how proud I am or how impressed I am, since they've only competed twice and won awards both times."
Culinary team members meet with Horton regularly to prepare for these competitions. For some, participation in Cal Farley's Experiential Learning Program in the dining hall is an added opportunity to practice their flavorful skills.
"They have experience working in the dining hall, and we've built on that experience," Horton said.
For one member of the team, Bryce, being a part of Boys Ranch's team is foundational to a future career.
"Bryce wants to pursue a career as a chef," Horton said.
Regardless what they choose do do with their lives, Horton's guidance is helping these Boys Ranch youth build teamwork and relational skills that will serve them well, whatever career they choose.
"It takes all the residents on our team working well together to accomplish great things. I expect our team to grow stronger and see even more accomplishments within the next few years."