Boys Ranch youth cook up 2nd place finish in culinary competition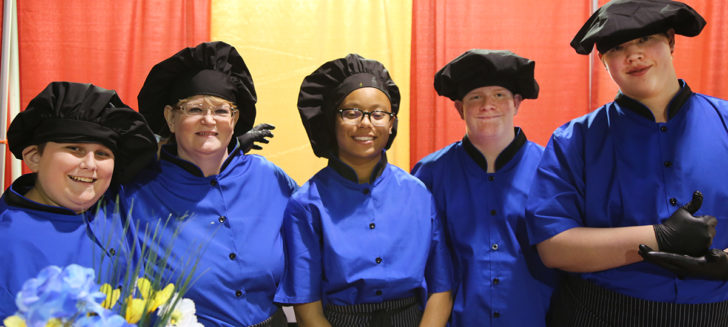 Youth involved in the Boys Ranch High School culinary program took home second place Friday as they competed against the best student chefs from other Texas Panhandle schools in the Panache High School Culinary Arts Bash, the student-level competition at the annual Big Cheese Smackdown.
Each year, the Big Cheese competition draws the best restaurant and student chefs from across the area to test their tastes against each other in a battle of creativity in the culinary arts. Each school's program received a mentor chef and 40 pounds each of cheese and macaroni to make their delicious dreams a reality.
"It's been fantastic," Linda Horton, the Boys Ranch youths' mentor, said. "Brian Mason of BL Bistro met with us twice. He taught them how to make a béchamel sauce, and we're going to have a field trip to learn more at the restaurant."
The Boys Ranch team's barbecue brisket mac-and-cheese dish drew praise from attendees for its appearance as well as its taste. And, Horton said there's much more to come for Brianna, Hunter, Garrett and Bryce in the weeks to come.
"They've been invited to participate in the appetizer competition for the "Restaurant Roundup" being held March," she said.