Boys Ranch teen prepares for second consecutive state wrestling tournament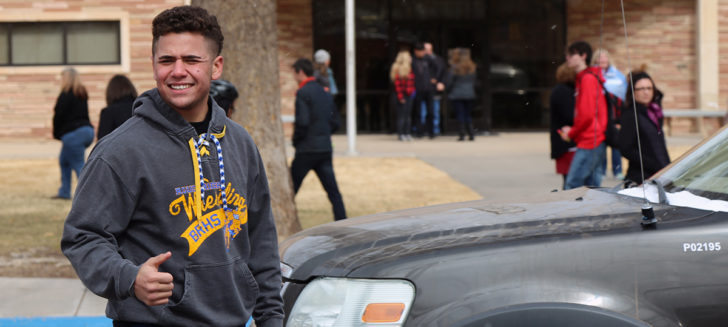 For the second consecutive year, Cal Farley's residents and staff lined Julian Bivins Boulevard on Wednesday to encourage one of their own as he prepares to compete in the state high school wrestling tournament.
Damen earned a third-place finish at the regional championship in El Paso last weekend in the 195-pound weight class. He'll compete against the top high school wrestlers from across the state Friday and Saturday at the Richard E. Berry Center in Cypress, Texas.
Achievements like Damen's are crucial to Boys Ranch youth. Prior to coming to Cal Farley's, some lacked the opportunity to feel success in their lives. At Cal Farley's Boys Ranch, though, young people like Damen find the tools and support needed to meet universal needs like safety, belonging, achievement, power, purpose and adventure.