Boys Ranch residents, staff show support for alumnus, family after tragic loss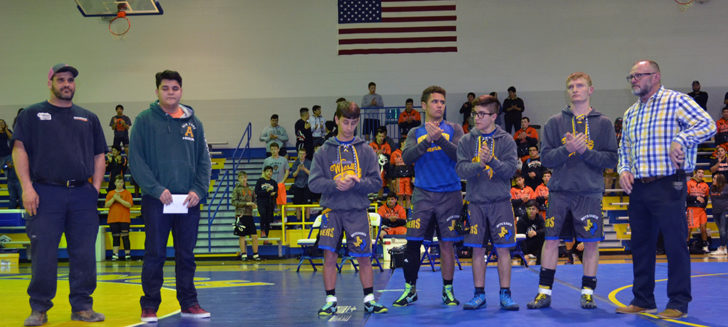 The young people at Cal Farley's Boys Ranch pull together, even in the face of tragedy.
Recently, Alejandro, a high-school wrestler from an Amarillo-area school received a text from his mother, Mambrye, assuring him she'd make it in time to see his first match of the day.
Instead, they were the final words Alejandro would ever receive from his mother. A traffic accident claimed her life before she reached the school.
The story touched the hearts of a handful of our student athletes. Learning that Mambrye's husband, Murray, was a Boys Ranch alumnus, made our residents even more determined to take action. The Boys Ranch High School wrestling team would face Alejandro's school at Boys Ranch in just one week.
Could they pull something together in time?
Our young people and their coach engaged their respective peers in an effort to raise whatever funds they could to show their support for the family, sharing their story via email and word of mouth. The support came pouring in. Boys Ranch youth and their mentors on Cal Farley's staff contributed whatever they could to support the family. Last night, our senior wrestlers presented Alejandro and his father with a check for $1,130 at center court as Boys Ranch took on Alejandro's team. Tyler, another Boys Ranch resident, then led the gathered crowd in a prayer of healing for the family.
Though it occurred in the shadow of horrific circumstances, we're proud of the example set by our young people. Please join us in praying for Alejandro, Murray and their family.