Boys Ranch One Act Play heads to regionals!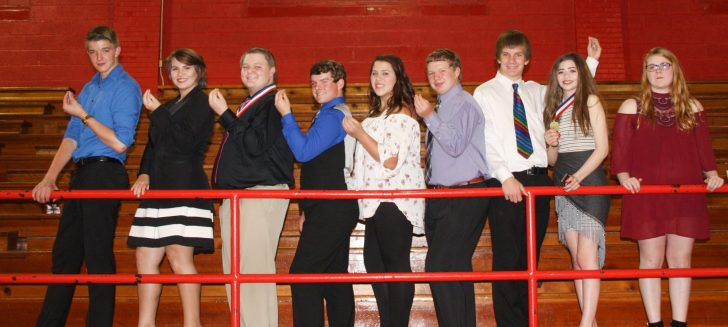 Over the last few weeks, Cal Farley's Boys Ranch One Act Play group has been competing up a storm, progressing from one competition to the next! We're excited to share pictures from the past three competitions — district, bi-district and area — where they placed and received honors in every competition.
Their achievements in the past three competitions have won them the honor of advancing to regionals this coming Friday, Apr. 7, in Odessa, Texas.
The One Act Play presented by our youth, Over the River and Through the Woods by Joe DiPietro, is a dramedy about an Italian-American family in the late '80's and early '90's. As a dramedy packed into 40 minutes, it features very funny moments combined with very heart-wrenching ones!
See below for details and photos from the last three competitions. Also, click here to follow us on Facebook and receive news on their progress!
Area competition
The area competition was on Saturday, Apr. 1, in Plainview, Texas. Boys Ranch One Act Play was chosen as one of three schools to advance to regionals, following wins in both district and bi-district. Recognitions included an Award from Wayland Theater Department for cast/crew that Best Represents the Spirit of the University Interscholastic League, Hunter won Outstanding Crew Member, Jacob won Honorable Mention All Star Cast, Adalynn won All-Star Cast and Jolie won Best Actress.
District and bi-district
In the first competition, district, Boys Ranch was chosen as one of three schools to move on to bi-district. Recognitions include Jolie for Honorable Mention/All-Star Cast, and Quinton and Adalynn for All-Star Cast.
In the bi-district competition, Boys Ranch was one of three schools to advance to area. From the cast, Jolie was chosen as Best Actress, and Jacob and Quinton were chosen for All-Star Cast.
Want to stay up-to-date on similar events like these?
Follow us on Facebook to keep up-to-date on the upcoming regional competition and other happenings at Cal Farley's! Click here to like and follow us on Facebook.