Boys Ranch end of summer celebration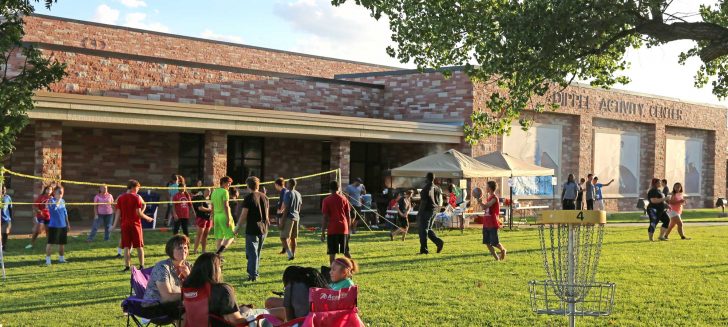 Boys Ranch residents and staff marked the end of summer Friday, Aug. 12, with a campus-wide celebration in front of the Dippel Activity Center. Activities included outdoor volleyball, inflatable fun houses, a water slide, lawn checkers and even live music. Naturally, there was plenty of food to eat and no shortage of good conversation!
The unseasonably cool weather and gentle breeze set the stage for an enjoyable evening for residents of all ages. It proved the perfect way for residents to celebrate completion of their summer activities as attention now turns to the upcoming Boys Ranch Rodeo and the start of another school year.
Slideshow of Boys Ranch celebration