Block Party perfect prelude to 75th Annual Boys Ranch Rodeo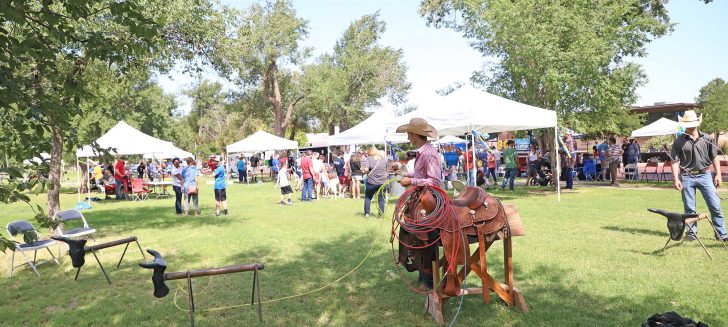 Boys Ranch brought fun to the city to help promote the 75th Annual Boys Ranch Rodeo +adventureFEST held at Boys Ranch over Labor Day weekend.
Children, many with parents and grandparents in tow, plus alumni and friends came to our big Block Party held on August 24 in downtown Amarillo, Texas.
This was a free event where guests enjoyed building and floating miniature cardboard boats, face painting, rocket launching, rope making, barrel racing, a petting zoo and even learned how to swing and throw a lasso!