75th Annual Boys Ranch Rodeo one for the history books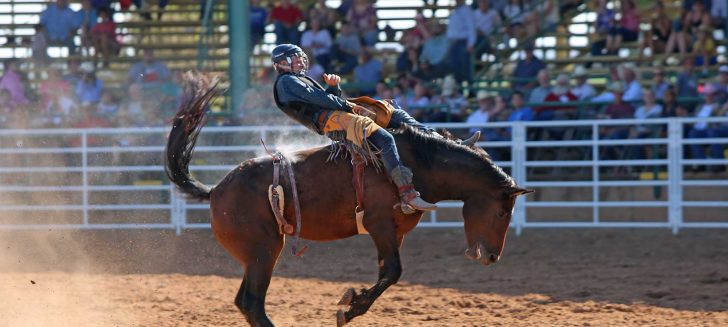 A full grandstand of friends, family, alumni, donors and visitors was the perfect backdrop for the young cowboys and cowgirls at Boys Ranch. This was their chance to finally show off their riding and roping skills during the 75th annual Boys Ranch Rodeo +adventureFEST held over Labor Day weekend.
While rodeo was full of action-packed fun, adventureFEST treated guests to many fun activities, fried pies and a great barbecue lunch prior to the start of the rodeo. In the arena, our young riders thrilled the crowd many times over with their grit and determination to get 'er done! Check out all the fun!
Winners for each event
Goat tying
1. Lani
2. Liz
3. Calesse
Junior steers roping
1. Jonathan
2. James
3. Joe
Senior steers roping
1. Connor
2. Adrian
3. Kevin
Junior calves
1. Demontae
2. Mason
3. Daisey
Senior calves
1. Aidan
2. Malakye
3. Elijah
Bareback broncs
1. Jordan
2. Connor
3. John
Junior Poles
1. Kaitlyn
2. Ashley
3. Madi
Senior poles
1. Brayden
2. Makenna
3. Abbie
Junior barrels racing
1. Annmarie
2. Carsen
3. Laura
Senior barrels racing
1. Lani
2. Brayden
3. Abbie
Chute dogging
1. Adrian
2. John
3. Connor
All-Around Winners
Junior Boys All-Around
1. Jonathan
2. Joe
3. James
Senior Boys All-Around
1. Connor
2. Kevin
3. Adrian
Junior Girls All-Around
1. Annmarie
2. Ashley
3. Kaitlyn
Senior Girls All-Around
1. Calesse
2. Lani
3. Brayden
Pictures from the Boys Ranch Rodeo +adventureFEST