73rd annual Boys Ranch Rodeo +adventureFEST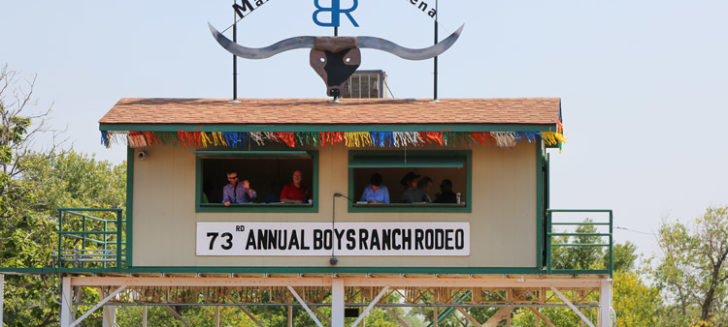 Saturday, Sept. 3, marked the 73rd annual Boys Ranch Rodeo +adventureFEST with fun activities and exciting rodeo events! The day kicked off with adventureFEST, which included everything from booths hosted by our generous sponsors to activities designed by Boys Ranch youth and staff, such as building and launching a rocket or enjoying the culinary traditions of our fried pies to the wonderful barbeque lunch.
Following adventureFEST, the Boys Ranch Rodeo boosted an enthusiastic crowd to help cheer on our youth. Yet, even through the competition, the camaraderie was apparent and our youth were all smiles putting their skills up to the challenge and hearing the support from all who came.
Winners for each event
Goat tying
1. Kyleigh
2. Amaya
3. Ryleigh
Junior steers roping
1. John
2. Grant
3. Isaiah
Senior steers roping
1. Dalyn
2. Dallas
3. Devon
Junior calves
1. Zoe
2. Justus
3. Carter
Senior calves
1. Joe
2. Greyson
3. Michael
Bareback broncs
1. Jonathan
2. Devon
3. Jacob
Junior Poles
1. Carsen
2. Alison
3. Makenna
Senior poles
1. Ryleigh
2. Brayden
3. Kyleigh
Junior barrels racing
1. Carsen
2. Alison
3. Keaira
Senior barrels racing
1. Ryleigh
2. Brayden
3. Alex
Chute dogging
1. Devon
2. Dusty
3. Adrian
Pictures from the Boys Ranch Rodeo +adventureFEST